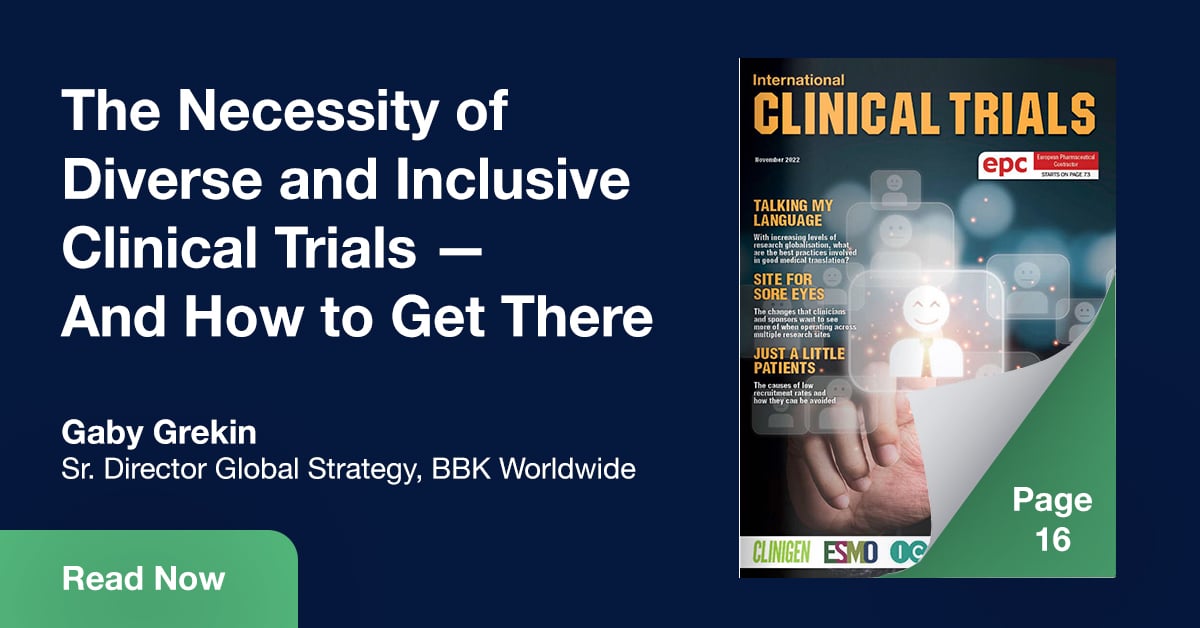 The Necessity of Diverse and Inclusive Clinical Trials – And How to Get There*
Marginalized populations continue to be underrepresented in clinical trials — hurting both the relevance of scientific results and the quest for health equity. What can be done to overcome the mistrust many in these communities feel towards medical research, and to ensure they become fully invested participants in clinical trials?
Click here to read the full article in International Clinical Trials.
*Taken from International Clinical Trials, Autumn 2022, pages 16-20. © Samedan Ltd