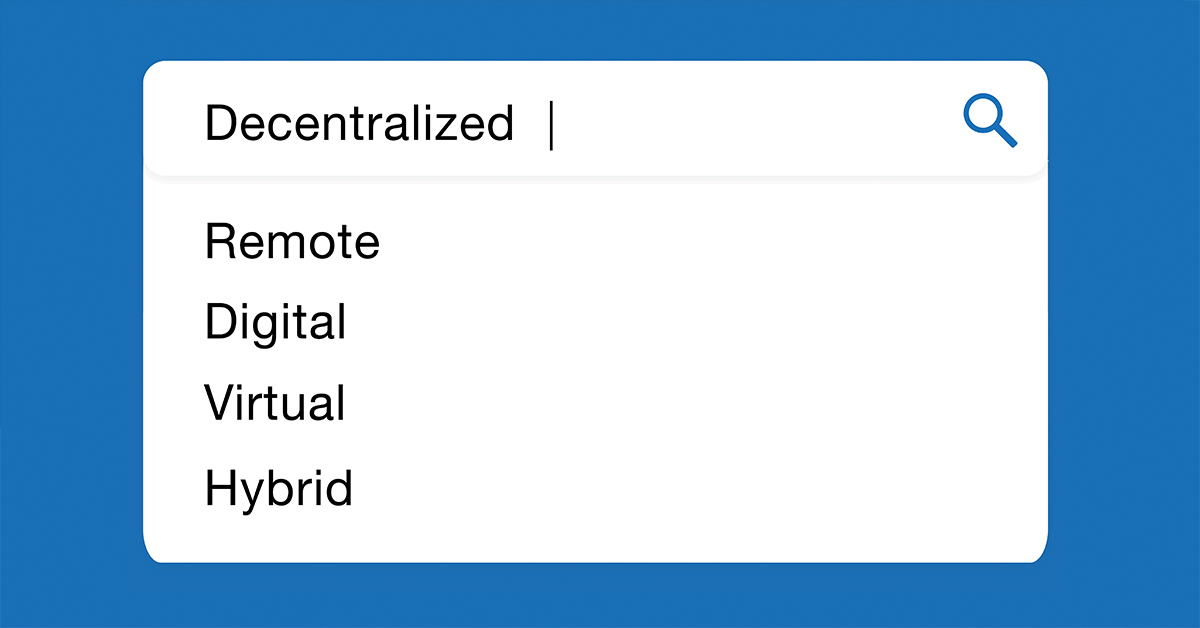 Words Matter: The Hybrid Lexicon
In a time of confusing terminology, one thing is clear: what the industry used to consider exceptional is now considered essential.
Decentralized. Remote. Digital. Virtual. Hybrid. Companies use these terms interchangeably. There is inconsistency, over-hyping, over-promising, confusion, and a notable lack of substance. To be honest, it's a bit like the Wild West out there.