The first time I met Christine Pierre, we argued.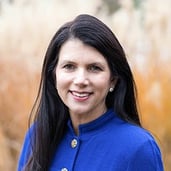 She forcefully made the point that research sites were the most critical players in the clinical research enterprise. No sponsor could conduct quality research without quality investigators. They deserved our respect, were worthy of investment in training, and should be paid fairly and timely.
I took the position that patients – and yes I used this term back before the turn of this century – were at the center of clinical research endeavors. No sponsor could conduct quality research without informed patients. They deserved respect worthy of partners, not merely subjects.
We weren't arguing with each other. We couldn't agree more. Rather, we stood side by side, before our colleagues and peers, and pressed for change.
And in large measure, Christine's commitment to these ideals changed our industry for the better year after year.
Her passing this week is a great loss for her family, friends, colleagues, and the field of clinical research. Thanks Christine, for your many gifts to us all.
Bonnie