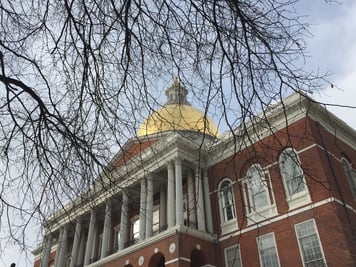 A few weeks ago, we attended NORD's 7th Annual Rare Disease Day in Boston. People impacted by rare diseases, including patients and patient advocates, industry thought leaders and legislators, gathered at the State House to help raise awareness of the impact rare diseases have on the lives of millions of people in the US and around the world.
The first of two sessions, titled "The Patient Journey in Rare Disease Research and Development," featured a diverse panel of speakers with unique perspectives on rare disease research. Patient advocacy groups, drug developers and doctors all contributed to the discussion on the need for better orphan disease treatments with many calling for streamlined processes, reduced regulatory challenges and increased patient centricity.
Pat Furlong, founding President and CEO of Parent Project Muscular Dystrophy, encouraged caregivers to "knock down doors" at the FDA to ensure the further development of rare disease treatments, and urged pharmaceutical companies to identify ways to secure patient-centric endpoints in developing orphan disease treatments.
Dr. Gregory Sawicki, the Director of the Cystic Fibrosis Center, shared sobering statistics about initiating treatment for rare disease patients. On challenges that patients encounter in their search for answers, Dr. Sawicki estimates that it often takes 3 years and 7-10 specialists just to reach a diagnosis.
During the "The Patient Voice" session, patients opened up about all aspects of their disease diagnosis, including the huge financial and emotional burdens and the frustration that comes from being bounced from one specialist to another, which delays help and treatments. Many also stressed the importance of turning their struggle into a positive one by becoming vocal advocates for change – and to benefit the rare disease community at large.
From fighting to expand clinical trial inclusion criteria to stressing the importance of early diagnosis, the patients present at Rare Disease Day 2016 exemplified great strength and resilience. For those of us in this industry committed to improving clinical research – and rare disease research in particular – it was a stark reminder that our work is critically important and that much must still be done.