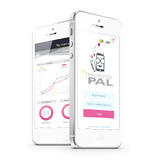 Early last week Apple excited many and rattled others with its ResearchKit announcement. The open-source toolkit or "framework" includes disease-specific applications that patients can use to track their symptoms, and will allow researchers to gather data from iPhone users to help further medical research. While reaction has been mixed, most agree that tools that help medical science advance and make people and patients more involved are welcome innovations. But clinical research and medical research aren't the same. Running a global clinical trial is much different than creating and delivering apps to aid research on a particular disease.
In a recent Forbes article, Stephen H. Friend, the founder of Sage Bioscience, is quoted as saying, "Imagine a world where you have studies for patients, by patients, where the person with the disease is on equal footing with the researcher." In that same article, 23andMe's founder Anne Wojcicki said, "Cures come from pharma and biotech. And so part of what I think we can do is by making sure that the consumer really is at the forefront, that they are informed, that they know what's going on..."
While we understand better than most the inherent challenges in running global studies to find needed therapies, we agree that the research improves when more people are engaged and armed with greater access to opportunities.
At BBK, we turned to mobile early. As a company with three decades of industry experience rooted in marketing communications, we know that the communications channel or medium is as important as the message itself.
Our suite of mobile apps for patients and sites provides the clinical trial industry with new ways to collect data and share content, and incorporates the features, controls, and security/privacy assurances unique to clinical trials. We can improve patient engagement, set up new data streams and interpret the data as feedback. On the site side, these new data streams are the driving force behind improved patient recruitment and engagement.
We believe in the power of these apps so much that, starting today, we're making the app infrastructures for My Clinical Study Buddy® for patients and My Protocol PalSM for investigators available free of charge for sponsor clinical teams, CROs and researchers throughout 2015. At the end of the day, innovative technologies are for naught unless they're in the hands of the people who have the power to use them and affect real change.
Only time will tell what role a company like Apple will ultimately play in medical research, but if all they do right now is help aid research by driving increased awareness, then we happily welcome them to the club.