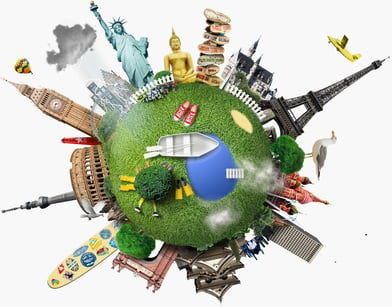 BBK Worldwide has coupled its reputation with the singular idea that placing patient and caregiver needs as the first priority for clinical research is a win-win for all involved. For more than twenty years, BBK has promoted the company tagline, "The Patients to Find the Cure." Having moved our collected perspectives from the days where BBK was criticized for referring to "subjects" as "patients," the current research environment reveres "patient centricity" as the industry mantra. So, what's next? A new concern shrouds our efforts. The notion that technological solutions are at the root of patient-centric care, in fact, may defeat the very goal the industry wishes to accomplish.
Sociological researchers have found that empathy declines as students go through medical school and become desensitized. This takes place partly as pushback against the growing specialization of medicine, combined with technological advances, which make it difficult for providers to combine the power of "high-tech" with the patient's unyielding need for "high-touch." To combat this dilemma medical institutions around the world including Harvard, Yale, Columbia, Dartmouth, McGill, University of Southern California, among many other prestigious institutions, are deploying theatrical constructs in medical education curricula.
Of important note to clinical teams, CRO staff, principal investigators, and study coordinators concerned with consenting and retaining patients in clinical research are the findings of the Virginia Commonwealth University research team which document that doctors taught empathy techniques by theater professors show improved bedside manner and that patients identify empathy skills such as understanding, listening and honesty, as important traits in their care providers.
Diagnosis and treatment plans are based on the confluence of empirical data and clinical perspective. The physician and nurse's view of the patient is an inexorable component of "best practice." In the "Will and Why" survey, conducted by BBK and Harris Poll International several years ago, eighty-five percent of people who had participated in clinical trials would do it again and these survey responders cited the care they received and their relationship with care providers as the reason why.
As professionals intensely involved in the infancy of the burgeoning clinical research specialty of patient recruitment, BBK has led the fray in creating recruitment and engagement programs that respond to exactly what patients want most -- attention, advice, and caring from respected healthcare professionals. "High-tech" without, or with minimal, "high-touch" does not accomplish, nor fulfill this need.
Jeremy Sohn from Novartis said it well in a recent industry publication, "In our clinical trial programs, patient centricity is about trying to reduce the burden of participation (eliminating unnecessary clinic visits or bringing the trial entirely to the patient's home), while also reinforcing the desire to engage, inform, empower, and, dare I say, thank our patients for volunteering their bodies and time to support our studies."
At BBK, we believe nothing substitutes for the patient / care provider relationship thus our engagement efforts focus on brining care providers and patients closer together. As much as it is possible to create one app that meets every consumer's purchasing and entertainment preferences and needs, it's not possible for us to free the study coordinator of multiple clinical trial platforms. But, what we can do is make sure that these hardworking individuals benefit from their interaction with technology, specifically in creating platforms that offer an inherent exchange of information making the study coordinator's daily activities easier to manage and subsequently, time for patient interaction more plentiful and qualitatively better.
With BBK's Ready. Set. Go.® (RSG) suite of services managed through our site (Protocol Pal™), and patient-facing (My Clinical Study Buddy®) mobile apps and desktop recruitment and engagement management systems, sites can enroll patients in myriad support programs based on patient and caretaker requirements. Reimbursement through RSG® Card; travel assistance from the best the travel industry has to offer through RSG® Arrive; Visa and translation help including interaction with a referring physician or in-country representation from BBK's alliance partners through RSG® Arrive Plus; referral management and secondary referral screening through our "Your Study Nurse" program; and our site ambassadors stand ready to travel directly to sites to offer recruitment assistance and / or provide webinar and telephone consultation. When sites choose not to download the study app to their personal phones, BBK's e-Binder rental effort steps in to provide sites with cost-effective access to the latest technology including games for patients waiting to receive infusions; consent enhancement tools; and ready access to searchable documents and key protocol summaries – all within a mobile device management system established for easy updating and usage metrics.
In essence, BBK has established its own microcosm of the "high-tech/high touch" environment. The goal is simple. Care for site staff and principal investigators so that they can care for study patients – the essence of patient centricity.