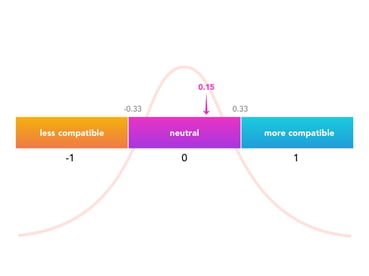 Determining site feasibility is something that most investigators and site coordinators are familiar with. However, once the questionnaire is filled out and provided back to the sponsor and/or CRO, sites may not be aware of the internal process a reviewing entity may have in evaluating the site's feasibility for the study. As a former clinical research coordinator, I was curious about this. So, I decided to work with BBK's President Matt Kibby, who has been revolutionizing the site feasibility process for the past 20 years. Together, we worked to understand and provide greater context to current site staff regarding the way BBK views and evaluates sites for study feasibility.
Most site feasibility questionnaires are presented with investigator-focused criteria. However, BBK recommends that the criteria used for site selection must be expanded to include "enrollment-focused" factors, or macro attributes. Feasibility assessments need to include broad information that tie into site performance, and become less reliable on fallible patient estimates and historical performance data. The macro attributes BBK focuses on include: investigator characteristics, potential patient panel, staffing and capacity, geographic location, recruitment inclination, equipment and expertise, start-up time, sponsor relationships, and enthusiasm and interest.
Assessments need to have a way to standardize, simplify, and weigh scoring components. Each macro attribute is accompanied with a micro attribute and the responses to the questions under each micro attribute is scored based on the compatibility with study requirements for enrollment and the anticipated amount of intervention needed to meet recruitment expectations. Each micro attribute score is also weighted to eliminate the chance for bias. Upon receipt of all responses from sites, the feasibility for each site is calculated and determined based on the responses of the other sites.
Patient panel data should be used to create ranged estimates of enrollment rates. In this way, based on the responses, and determination of all-site feasibility, BBK can determine such things as recruitment projection for enrollment period, recruitment rate (patients/site/month), recruitment projection for all sites over the entire enrollment period, as well as information in regards to recruitment surplus or deficit. Based on the determination of the above, feasibility action plans can be put in place to counteract any foreseen issues. BBK can offer customized site support to boost site/patient discussion and conversion percentages and/or initiate aggressive recruitment campaigns for patients outside of site panels.