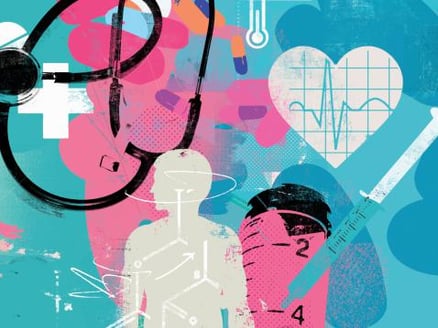 Part 1 in this series of blogs on the role of referring physicians in clinical research chronicled the factors that have led to study sponsors' lack of confidence in physician referrals as an effective patient recruitment strategy. This installment gives voice to the referring physicians themselves by sharing results of primary research conducted by BBK Worldwide.
For each of the past three years, BBK Worldwide has conducted a survey of physician attitudes and actions regarding clinical research. In particular, we want to understand how doctors see the practice of referring their patients to clinical trials for which they are not investigators. The twelve-question survey generated responses from twenty-five different countries and generally showed consistent responses in each of its three fieldings – June 2015, January 2016, and April 2017.
Overwhelmingly physicians state their willingness to refer their patients to other physician investigators. Eighty-eight percent of physician respondents to the three surveys said they would make such referrals. The result is in sharp contrast to prevailing beliefs I reviewed in the prior blog in this series.
And the vast majority of these willing referring physicians have done just that. Thirty-eight percent of respondents have informed or referred more than three patients to clinical studies in the past three years. Another thirty-two percent have referred between one and three patients over the same period.
Further, the data suggests that patient interest in clinical trials is influencing referring physician actions. Although we did not explore causation, we see a direct correlation between patient inquiries about clinical research and frequency of referrals.
Of those physicians who referred more than three patients to other investigators, only fourteen percent said they had never been asked by a patient for clinical research information.
Of those physicians who referred one to three patients, twenty-five percent said they had never been asked by a patient for clinical research information.
Of those physicians who referred no patients to other investigators, fifty six percent stated they'd never been asked.
Why or why not?
For the small minority of respondents who were unwilling to refer their patients, many stated "loss of patient trust" or "loss of control over patient care" as their primary objections. Even if we suspect that these responses are code for lost income, we cannot ignore the vast majority of physicians who want to refer patients.
For their part, willing referring physicians are sensitive to their patients' pain points – especially regarding limited treatment options. Most of these physicians report having been asked by their patients for information about and referrals to clinical trials. Other frequently mentioned drivers for referrals included:
The renown and reputation of the study sponsor especially regarding the sponsor's prior communication with them as referring or investigative physicians.
Confidence that the principal investigator will actually "see my patient" and that she or he will be treated with respect.
Early access to trial results regardless of whether they actually were able to refer an enrolled participant.
Expectation of professional courtesy to refer one another's patients to relevant studies.
Willing referring physicians identify "lack of sufficient information" as their primary obstacle to referring patients to studies.
With the voice of physicians in hand and BBK's experience implementing more and more effective referring physician programs, we are challenging the clinical research enterprise to rethink outdated assumptions about the value of referring physicians.
In Part 3 of this series on Research Champions we will share insights and best practices for implementing effective referring physician programs.