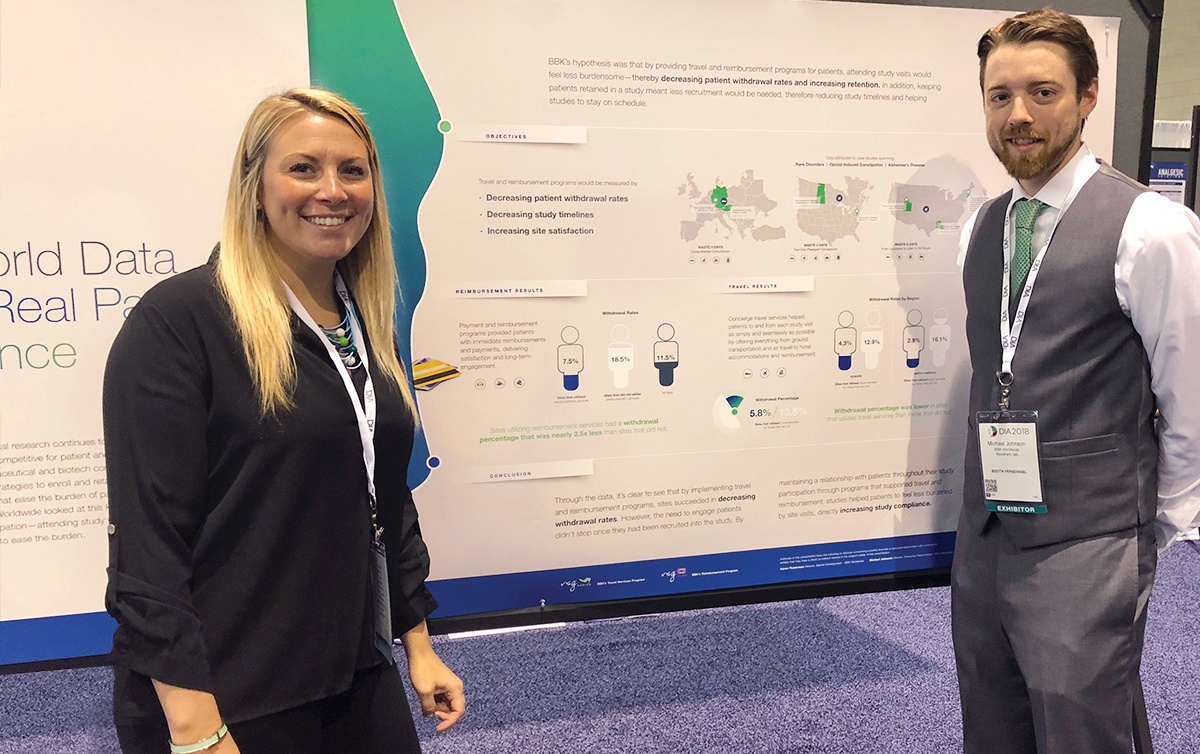 With the first day on the DIA 2018 exhibition floor behind us, we are really looking forward to the next couple days of learning and collaborating with our industry colleagues. Today, we will be presenting compelling real world data and evidence from multiple clinical trials that focuses on easing the burden of patient participation.
We are pleased to invite you to our poster session, Real World Data Meets Real World Evidence in Patient Recruitment and Engagement. With this poster, we look to provide an understanding of the promise of health databases with regard to improving the "enroll-ability" of clinical trials, and how data can be delivered in practice – and when the practice should uphold or deviate from the theory – in order to best leverage health data for projects. Using data from multiple global trials, the poster will explore real world evidence pointing to the decisive role of support and engagement programs in recruiting and retaining study participants.
BBK's hypothesis for the poster is this: by providing travel and reimbursement programs for patients, attending study visits will feel less burdensome—thereby decreasing patient withdrawal rates and increasing retention. In addition, keeping patients retained in a study means less recruitment will be needed, and will therefore reduce study timelines and help studies stay on schedule.
We are excited to bring this compelling poster session to the floor of DIA 2018 and invite you to see the data for yourself. Do you believe our hypothesis holds up? Tell us what you think in person at DIA 2018, or find us on Twitter @bbkworldwide.