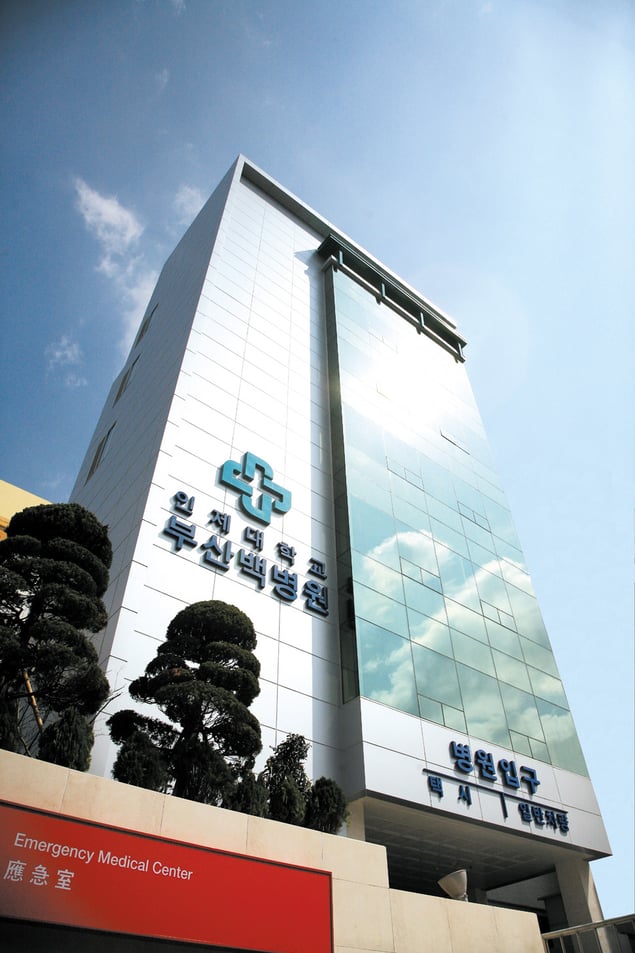 Today's post will feature insights from our strategic global alliance partner at Inje Paik Clinical Trial Center in South Korea. Pioneers of the clinical R&D industry in the region, Inje Paik is transforming the clinical research study groundwork through innovative initiatives and programs, exclusive and robust investigator and patient networks, and creative strategies and technologies.
Here's what they had to share:
Please share with us a little about Inje University Busan Paik Hospital Clinical Trial Center's history, services / specialties and relation to the clinical R&D industry.
Here at Inje University Busan Paik Hospital Clinical Trial Center, or "Inje Paik CTC," we offer a broad spectrum of clinical trial services with a strong emphasis on quality, speed and compliance. Our highly qualified primary investigators are supported by an excellent technology platform and strong input from our clinical trial core infrastructure teams to offer preclinical services, early phase services and late phase services which meet and exceed global expectations.
In late 2013, Inje Paik CTC was awarded the title of "Global Center of Excellence in Clinical Trials" by the Korean government. From this, we were appointed the responsibility of developing a clinical trial infrastructure in the region. We are successfully working through a five-year plan for implementing such initiatives as Regional IRB, Clinical Trial Education Center and Regional Subject Recruitment Center. These programs will greatly benefit clinical R&D across the entire Southeastern Korean Peninsula.
What is the general sentiment towards participating in clinical trials in South Korea?
People who participate in clinical research studies generally have a very positive impression based on their personal experiences. This has a snowball effect by rendering clinical trials in a positive light through word of mouth, and helps to draw more and more potential participants. Our Subject Recruitment Center members are working to further bolster the public image of participation in clinical trials through public education campaigns and community outreach programs.
As patient centricity is currently the major industry buzzword, what can sponsors do to ensure the best clinical trial experience for patients? What can sites do to ensure the best clinical trial experience for patients?
In December of last year, we attended a Korea National Enterprise for Clinical Trials (KoNECT) symposium called "Patient-Centered Clinical Trial Ecosystem." With its take-home message of "patient engagement and partnership," one speaker highlighted the critical role of the PRO (patient-reported outcome) in promoting and addressing patient needs at the outset of clinical trial design, and this really resonated with us. Working closely, earlier on in the clinical research process, with patients, caregivers, and patient advocacy groups (as well as other members of the broader medical community) will help us identify and develop strategies that best satisfy patients' needs. In turn, this would increase engagement with patients and the public overall.
What unique local knowledge can IUBPH offer to enhance study enrollment?
Inje Paik CTC is a key member of five major national and regional government backed networks. It provides a local presence to support issues like site identification, knowledge about available studies, trial timelines, accessible patient pools and available infrastructure required for successful clinical studies.
Korea is quite different from the U.S. in terms of physician-patient relationships, which tend to be quite "top-down" with patients showing distinct diffidence toward MDs.
In the case of clinical studies in patient populations, recruitment is mostly investigator driven. Generally, we consider around 10% of an investigator's patient pool to be potential subjects. If a patient fits the eligibility criteria, it is the investigator's responsibility to suggest clinical trial participation, and in most instances, a patient will consent. For this reason having a large pool of investigators to select from is a huge asset. Inje Paik is also a member of the five-hospital Inje network. With a combined annual patient pool of 4.2 million, numerous specialty clinics, and just under 1,500 physicians, this exclusive network offers access to a wealth of investigators, many of whom are registered with our investigator database. We consider this to be an important patient recruitment tool.
At Inje Paik CTC, our dedicated subject recruitment team not only oversees our investigator database, but is also responsible for managing our expansive database of healthy (pre-genotyped) and special population subjects. The Inje Paik Subject Recruitment Team, comprised of bioethicists, registered nurses, subject recruiters, and call center operators, is quite unique in Korea. They are very active in both traditional and more creative approaches to recruitment such as providing pre-CRC lectures, internship programs, and a recruiter program to local university students.
What makes South Korea attractive for conducting clinical trials?
In terms of infrastructure, Korea boasts a high degree of support from the government. We have a streamlined drug application and approval process, joint IRBs for multi-center clinical trials, a compulsory Ministry of Food and Drug Safety (MFDS) accreditation for all clinical trial sites regardless of trial phase, and more. Also, due to the geographical contour of Korea, we see high patient availability at investigator sites due to high population density regardless of disease incidence rate.
What are some of the current industry trends and assumptions surrounding the clinical trial industry in South Korea?
Since Korea's first endeavors in clinical R&D, the industry has experienced tremendous government support. Korea National Enterprise for Clinical Trials' (KoNECT) current vision is to "build and provide unprecedented clinical trial support systems for Korea to become Global Top 5 by 2020." Current trends lean toward increasing infrastructure for Asian collaboration, loosening strict regulations and further streamlining the drug application and approval process.
For the second part of our two-part blog series on the clinical trial landscape of South Korea, check back with us later this week, and follow @bbkworldwide on Twitter for more information on global clinical research.