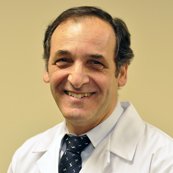 For our latest eBook 21st Century Research Champions, we reached out to physicians to gain a deeper understanding about their attitudes and actions with regard to clinical research, and explored tested strategies in building relationships with physicians to enhance patient recuritment. As it turns out, physicians were more than happy to provide their insights into the value of referring physician programs and to elaborate on their willingness to contribute to clinical research. We interviwed Dr. Eliott Rosenstein -- a physician with more than 40 years of experience and Director of the Institute for Rheumatic and Autoimmune diseases -- to get his take on our latest eBook and the importance of referring physicians in clinical trial patient recruitment.
Q: At BBK, we view physician-to-physician programs as an indispensable strategy in finding the right patients for the right clinical study. What are your thoughts on the role of referring physicians in recruiting and engaging patients for clinical studies?
A: Referring physicians are essential to successful study enrollment. It is rare that a successful investigator can enroll patients exclusively from his/her own practice. Study patients don't often reflect patients in practice due to the stringent inclusion/exclusion criteria, especially absence of co-morbidities. Having the broader patient base to draw on is imperative.
Q: In your experience, how willing are physicians to refer their patients to other physician investigators for relevant clinical study opportunities?
A: Referring physicians are generally enthusiastic about referring potential study patients. These are typically patients who are challenging, time- and resource-intensive. The prospect of effective therapy being offered to a frustrated patient is most often embraced by the referring physician.
Q: In your opinion, what are some of the necessary features of a successful referring physician program?
A: Trust and understanding are really the keys to successful patient referral: trust in the clinical skills of the study physician; trust in the humanitarian goals of the study sponsor (economic reward does not preclude humanitarian goals); understanding of the science behind the therapeutic intervention. This all needs to be effectively communicated to the referring physician.
Q: With regard to our latest eBook, 21st Century Research Champions, how does your own experience resonate with BBK's thoughts and perspectives on the role of referring physicians in patient recruitment?
A: BBK's perspective on patient recruitment is insightful and accurate. Much of the perceived reluctance no longer applies. Dedicated physicians are actively seeking clinical and intellectual assistance for their most challenging patients. The logistical challenge is informing the physicians of what options are available and how best to access them.
Be sure to download your free copy of our eBook today, and follow us on Twitter @bbkworldwide.