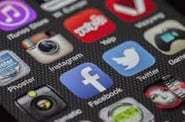 We know that social media usage is up year-over-year across all ages, but how is it being put to use for clinical research? On June 11th I had the pleasure of participating in a social media forum hosted by MassBio with PatientsLikeMe, Biogen and Boston Children's Hospital. It was an eye opening discussion that looked at the use of social media within clinical trials from the varying perspectives of advocacy groups, IRBs and pharmaceutical companies, each with different goals in mind and facing their own set of unique challenges.
IRBs for instance, often face a series of challenges and regulations that have been put into place prohibiting social media usage at certain levels. Advocacy groups on the other hand, are not bogged down by regulations, utilizing online communities to connect patients to one another. These communities are often data-driven. What I brought to the panel are the same points I discuss with our clients when the question of "should we or shouldn't we" arises when it comes to social media.
What's the first step? While BBK finds that social media as a standalone tactic is not always that fruitful for patient recruitment – especially when dealing with a rescue mission where recruitment is already behind schedule, we often think about how it can be used in conjunction with other more traditional forms of recruitment to elevate reach.
Before writing off social media as a strong recruitment strategy, first determine what the end goal is. What do you hope to accomplish? And even more importantly, what is your timeline?
Let's talk about goals. Maybe you are looking to enroll more patients in a clinical study and you have plenty of time to do so. But maybe this is a rescue mission and the timeline is very tight. If the latter is the case, taking the time to establish the right forms of social media could set you back even further, and the payoff may not be worth the time.
Is your goal to educate patients about a particular study? Maybe it is to reach existing study patients to assist in retention. In instances like this where there may be more leeway with the timeline, social media can be a very effective strategy.
Getting patients involved. We talk a lot about patient centricity and the importance of inserting the patient voice from the start of a clinical trial. Utilizing social media – particularly online communities, can be a wonderful way to accomplish this.
While social media can be a powerful tool, it isn't always the answer in clinical research. The mHealth trend we are seeing most in the industry today is the shift from social media to app development. New innovations in apps are enabling better access to the right people and bringing a sense of community to patients participating in trials.
We will continue to cover this trend on our blog so check back frequently and get involved in the conversation online with @BBKWorldwide. If you would like to view the full MassBio panel discussion click here.