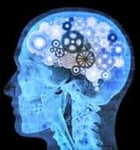 In June of 2014, Japan's prime minister, Shinzo Abe said he wanted to increase the market for robots in Japan to $22 billion by 2020 and launched a "robot revolution realization council" to create a five-year blueprint to push the industry forward. On the heels of this announcement the New Energy and Industrial Technology Development Organization (NEDO) has recruited Kawasaki and Panasonic to create a robot to perform more intricate tasks, including brain surgery. Their goal is to have products in clinical trials as soon as 2019. This increase in robotic advancement is expected to minimize error and maximize efficiency and precision during medical procedures. In addition, the use of robots to complete jobs usually done by humans has the potential to decrease overall costs in the coming years.
If robots are being developed to handle procedures as complex as brain surgery, what does this mean for the future of medicine and the surgeons who practice it? With robots set to perform in clinical trials in only four years, what will the landscape look like 30 years from now? What about in 60 years?
In addition to its investment in robotics, the Japanese government is ramping up their spending on healthcare innovation – including drug development. As the increase in drug development and advancement in clinical trials continues, will drug therapy be safer and prove to be a more cost effective treatment than surgery to treat disease? This coupled with Japan's "Robotic Revolution" signal big changes for the future of medicine – and what role surgeons will play.
The evolution of medicine and technology are merging. In recent years we have seen how mHealth technology and the use of apps and wearables have begun to move the clinical trial landscape forward in new ways. Will advanced technological solutions like robots take the future of medicine several steps beyond that? Japan is setting the stage and if successful, no doubt the rest of the world will soon follow suit.
With Japan's renewed commitment to healthcare innovation, BBK recently appointed a new managing director in our Japan office. Toshio Mori opened our Tokyo office in June, extending our global reach and providing additional support for the increased demand for clinical research in this country.
We will continue to follow the progression of technology in Japan and other countries throughout the world. It will be interesting to see how professions within the medical and life sciences industries will be affected, and how the future of medicine as a whole will evolve. Continue to follow the discussion with us on Twitter @BBKWorldwide.