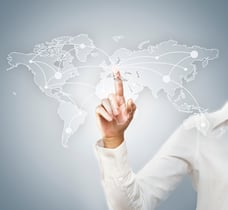 Choosing the right countries and sites for a particular study remains one of the industry's biggest challenges – but it doesn't have to be. When the time comes to select sites for your clinical research study, there are many considerations that can guide your decisions to ensure the best possible outcome.
Determining what kind of site can best service your study requires a thorough understanding of country- and local-level considerations in relation to your protocol. The factors that make a site appropriate for your protocol are measured in many ways, some through refined data analysis, and others through investigative measures that aren't as quantifiable. Let's start by thinking about the major factors that comprise a clinical research site.
Patient Populations: Disease Prevalence and Cultural Influence
There may be outside factors pushing sponsors to "go global," but your decision should ultimately serve to benefit your clinical research study as a whole. One of the first questions to ask in conjunction with the country in question has to do with disease prevalence. How available is the patient population that your protocol requires? If there are other studies tapping into a subset of the population you want to target, this could be a deciding factor in choosing which country may be able to host your study.
Whether anything about your new treatment can spark a patient's interest depends, at least partially, on the cultural characteristics inherent to the location of a site as well. For instance, certain attitudes about treatment options prevail in some places but not others, and depending on the location, patients may or may not be satisfied with the existing options for treating their disease.
Fortunately, the data is available to analyze a country's compatibility with your protocol. From disease prevalence to diagnosis, experience and research trends, you can get a good idea of how well a country will be able to facilitate your study through comprehensive analysis of available data using next-gen data management.
Site-Level Considerations
In a way, the process of site selection on a country level is mirrored in how one might assess a site on a local level. The patient population you find countrywide can be broken down and analyzed even further in relation to a specific site location with the use of deep analytics tools. In the same way, less quantifiable factors that influence a site on a country level – like patient referral patterns within the healthcare system – also manifest in different ways among the PIs and staff that define the character of a site. This brings us back to our initial thought. What comprises a site? The patients are one of the most important factors, no doubt, but the principal investigator and the site staff are equally as responsible for the performance of a site as patients are.
On the Site-Level: PI and Site Staff
When considering the dispositions, capabilities and philosophies of the PI and their site staff, you have to use a diverse mix of tactics to assess how compatible a site will be with your protocol. Certain characteristics, like a site's capacity for scheduling and processing patients, may be a more finite metric when compared to a PI's treatment philosophy, or a site staff's disposition toward receiving outside recruitment support. Likewise, population-based analytics may service certain studies, but may not support others.
If you're trying to produce the most complete picture of how a site would operate within your study, engage with the PI and site staff. Once you've established the profile of your ideal site, you can create a strategic survey that can establish highly specific metrics about a site that may be difficult to determine otherwise. It will also provide a standard by which to judge every site you consider for your study. Sponsor relationships, available site technology, PI prescribing habits, as well as many other valuable metrics can be gotten if you provide and collect a quick survey from key site-level officials. From these surveys you can determine how suited a site may be for your study.
The criteria that compose an ideal study site, and the methods by which you establish them, are wide-ranging; and seemingly disparate country- and site-level characteristics are inextricable from one another when considering the profile of a site at large. That is why it is important to establish an ideal study site profile, and to approach site selection with the right tactical mix of data analysis and site-level inquiry. For more information on site selection, download our free eBook, and don't forget to follow us on Twitter at @bbkworldwide.