BBK's signature Pharma15 Live! web series is coming to the 10th Annual SCOPE Summit for Clinical Ops Executives. On February 19, Bonnie A. Brescia, BBK's founding principal, will moderate a panel during the conference's plenary keynote program on the topic of "Do Engagement Tools Live Up to Their Hype?"
We are pleased to introduce one of our panelists, Gerald Wayne Dryden, Jr., MD, PhD, MSPH, MSc of University of Louisville, Kentucky.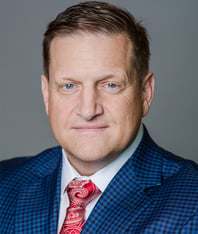 Dr. Gerald "Tad" Dryden is Professor of Medicine and Director of the Inflammatory Bowel Disease Program in the Division of Gastroenterology at the University of Louisville in Louisville, KY. He earned his MD at the University of Kentucky College of Medicine in Lexington, KY, and completed his internal medicine internship and residency at the Naval Medical Center in Portsmouth, VA. He then completed his gastroenterology fellowship at the Naval Medical Center in San Diego, CA. During his tenure at the University of Louisville, he earned a Master of Science in Public Health, a Master of Science in Microbiology and Immunology, and a PhD in Microbiology and Immunology. Dr. Dryden's research interests include developing new therapies from botanical sources and new medical devices to improve endoscopic care.
What is most rewarding to you as you consider your contribution to clinical trial research?
It is very rewarding when I am involved with a drug from the ground up -- seeing research patients benefit from the drug, then eventually being able to prescribe it to my clinic patients.
How do you define patient engagement? What does that term mean to you?
Patient engagement means that you educate the patient. During the patient recruitment phase, you help them "buy into" the process that you are putting them in the middle of. Then, once enrolled, it's about keeping them engaged in the process. I think patient engagement is the difference between patients completing the study instead of falling into the mid-study doldrums and drifting away.
Can you share any examples within a study structure that showed notable difference in patient engagement?
Well, I think that studies which use the human touch to stay in contact improve patient compliance more than anything. Diary entries are one of the most notorious items that subjects forget. I have seen my coordinator reach out to certain subjects on a daily basis to obtain diary compliance. I think that these mundane activities, such as daily diary entry, need some sort of reward to maintain compliance. Obviously, a call every day can't be done for everyone, unless resources are directed at this.
One way to help maintain that "personal touch" might be to send a game board, or personal text to someone, with the link directly to the diary embedded within the message. In order to access the final portion, the diary entry must be completed. Think of Paul Harvey, and the rest of the story concept.
What are your most compelling reasons for accepting a clinical trial into your medical center/facility?
The most compelling studies are head-to-head (no placebo) protocols for a drug that has a promising and safe mechanism of action, and an adequate budget to cover all conducted activities.
In our initial meetings, you expressed the importance of protocol quality and design for studies with site feasibility in mind, specifically focusing on entry criteria and schedule of visits and procedures. Can you elaborate on this?
Some protocols are so onerous, things get missed or subjects refuse or delay, which puts investigators in a position of having to be in non-compliance with the protocol. In a year-long study for example, things come up. Sometimes subjects don't have an opportunity in that two-week window to get their colonoscopy, or wait 8 hours for their infusion and pK.
I'd like to see protocols try to open up windows, grant waivers more frequently, adjust schedules a bit more. Plus, be realistic in the amount that can be done on a single person in a single day.
Aside from the protocol, what else could Sponsors consider in their study design and support?
From my experience, ensuring staff training is probably the next biggest issue. The study materials are often dense and it can seem to take a PhD to become fluid in multiple portal systems. A single log-in to all the sites associated with a study and data entry / sign off would be ideal.
Your comment about study materials really resonates with us. At BBK, we always strive to improve how we provide medical sites' information. Do you have specific ideas on how to do this better?
One solution could be to provide simple reference cards with minimal instructions for each portion. An example might be quick reference cards on how to run the infusion on the machine that can be taped to the machine, or a flow diagram showing how to time the infusion, with the injection with minute-by-minute instructions, to avoid protocol deviations from complicated dosing regimens.
Basically, thinking about how to simplify core useful information needed at key moments in a study would be very helpful and well received.