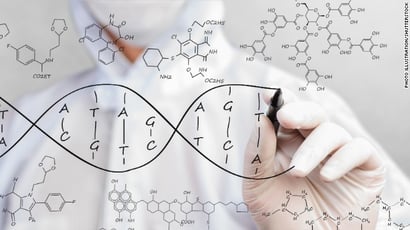 "We know today that we can define the root cause of genetic diseases. We have a growing toolkit with which to we can aggressively tackle and modify the underlying defect, which ultimately I believe will lead to benefits for the patients, improving their quality of life, and potentially for some, it may lead to cures."
For BBK's Rare Disease webinar, Dr. Y. Paul Goldberg, clinical geneticist and VP of Clinical Development at Xenon Pharmaceuticals, provided a valuable perspective as both sponsor and researcher. We were fortunate to have Dr. Goldberg share his insights on genetic discovery and patient engagement for our webinar audience, and are excited to share his perspective with you in our new Rare Disease Focus 5 eBook. Read his thoughts on the role of genetics in rare disease drug discovery, and its significance for all clinical research:
As we continue to better understand the data around the genome and genetic biomarkers, how will rare disease research change?
PG: By dissecting the genetic determinants of inherited, familial forms of rare disease, we have the opportunity to get to the root cause of the disease, which often leads to better understanding or better appreciation of the pathophysiology itself. This in turn affords us the opportunity for more directed and more specific therapies. By defining novel pathways for one disease, we often reveal critical determinants of other diseases.
Xenon has been using this genetic platform for well over a decade, and more and more we're seeing the pharmaceutical industry embracing genetics. This new era of precision medicine is predicated on understanding the underlying genetic architecture, and particularly understanding what has gone wrong and what leads to the genetic condition. Moving forward, we will continue to see genetics being embraced in rare disease research and even in the way that we actually mediate the therapies.
We hope you will download our Rare Disease Focus 5 eBook for more insights from Dr. Goldberg, as well as other thought leaders at the forefront of rare disease patient advocacy and care.