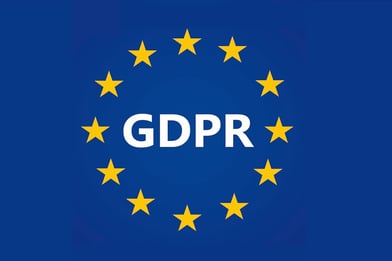 There are probably a good number of us in the clinical research and development industry that are spending a lot of time dotting the i's and crossing the t's on their Privacy Policies and otherwise ensuring that everything is ready for the 25th of May, the day that the EU's General Data Protection Regulation (GDPR) goes into effect. And, there are probably a good number of us who have had a rather intense schedule over the past few months. But, I bet if you conducted a poll, you'd find that despite all the time-consuming work and activity, those of us concerned with the patient experience are greatly pleased that GDPR is finally here.
That's because for our industry, GDPR, in its essence, is really about patient centricity. It's about being clear and direct with healthcare consumers and study participants not just about the opportunities offered by participation in a clinical study to the right people, at the right time, but also about respecting the trust that these individuals place in us with regard to their data.
Being clear and direct with patients involved in clinical research is by no means a new concept. However, decidedly going above and beyond what's required – that may push the envelope a bit in some ways. For example, in the same sense that it's not enough for study site staff to merely follow the protocol, it's not enough to simply be compliant with regard to communicating about data collection and usage. The study participant, like any patient, expects excellent medical care, whether it's study-related or not. Similarly, patients rightly should expect to not have to struggle to comprehend what of their data is needed and why, and how it will be handled.
As professional communicators at BBK, this is where we believe the real work begins: striving to find an even better way to communicate simply and clearly about all that a patient needs to know in order to make an informed decision to participate in a clinical trial – from the outreach messaging, to the study website privacy policy, to the informed consent form, to the study visit reminders.
Said differently: it's not enough to be good intentioned; we have to communicate with integrity.