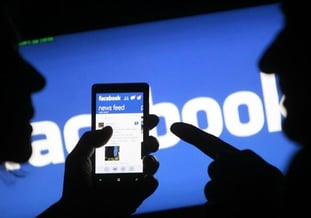 Facebook recently held a special, invite-only breakfast for drug marketers about recruitment for clinical trials, educating them on targeting consumers and announcing their latest initiative, "clinical trial strategy".
Facebook used this meeting to demonstrate to drug marketers how they can and cannot target users – users cannot be targeted based on health conditions like Fibromyalgia, only by demographics and their expressed interests, or likes.
Facebook is already widely used by clinical trial recruiters, but to date, clinical trial advertisers have been hesitant due to concerns around patients sharing sensitive, medical information (adverse events, medication side effects, or even their personal opinions of Pharma companies). But now, with this new clinical trial strategy that Facebook released, it will allow clinical trial advertisers to automatically whitelist their Facebook pages to shutdown liking and commenting – a huge barrier up until now.
At its core, Facebook has simply recognized that the Pharmaceutical industry is rapidly increasing its digital ad spending and wants in … a great new source of revenue for Facebook. But even though this can be seen as a money play by Facebook, they have also made clinical trial advertising that much more accessible, controlled, and structured for Sponsors looking to reach patients on popular social media platforms.
What do you think? We want to hear from you. Contact us at info@bbkworldwide.com.