Strategies to Help Improve Clinical Trial Diversity and Inclusion
From Engaging Locally to Removing Financial Obstacles
With health equity at the forefront of many conversations today, study sponsors are seeking ways to make clinical trial participation more inclusive.

At BBK Worldwide, we believe that clinical trials for investigational treatments should reflect the populations that could benefit from them, with the long-term goal of achieving better health interventions for those in greatest need. To help facilitate participation of underserved populations, we have outlined strategic guidance that study sponsors can leverage in their efforts.

Our guidance reinforces the importance of understanding the audience — what they care about, how they feel, and what motivates them.
To be effective, you need to determine your target audience's key habits and trusted influencers in the healthcare decision-making process and identify any barriers that may need to be overcome.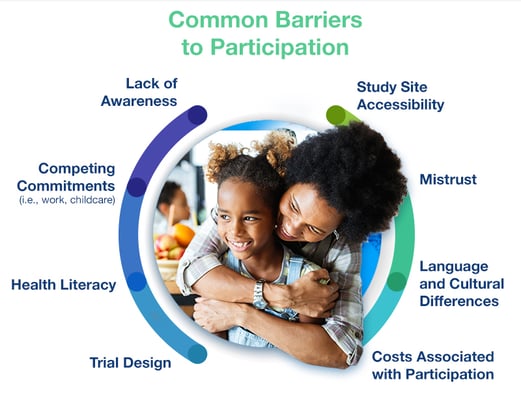 Then identify the right strategies to leverage based on your knowledge of the audience.
For example:
Remove Financial Obstacles
Make sure you are reimbursing costs associated with participation, such as transportation, meals, childcare, and lost wages.

Ease Visit Burden
Consider replacing certain in-person visits with telehealth. For routine labs, consider engaging a local lab. Utilize digital health technologies to capture routine health measures.

Increase Access to Technology
Provide participants with tablets and iPhones, as well as hotspots for internet access, to facilitate participation and compliance.
Conduct the Study Locally
Consider opening a site in the local community to increase access and make participation more approachable. Consider extending site office hours to evenings and weekends.
Research Your Audience
Conduct market research to gain insight into your audience – including work habits, media preferences, and hobbies – and leverage findings to inform outreach and advertising tactics.

For more strategies like these, download our full guidance.
BBK Worldwide has a long-standing commitment to increasing access to care and to supporting a diverse and inclusive research environment. With our expertise, we can help you reach and engage underserved populations to help improve health interventions for those in greatest need.