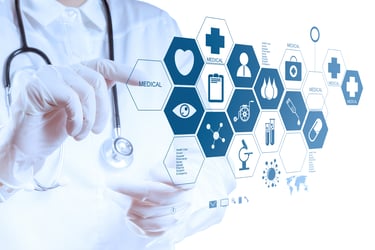 Medication non-compliance is an epidemic that impacts patients, sponsors and the healthcare industry at large, costing the U.S. healthcare system around 300 billion dollars a year. According to a PM360 article that highlights medication compliance in diabetes patient populations, non-adherent patients have inpatient healthcare costs that are 41% higher than those of adherent patients.
How do we as an industry approach a complex problem like this? One successful avenue, according to Mr. Michaeli, EVP of marketing and Business Development at Medisafe, is through innovative mobile health solutions: "By addressing underlying causes of non-adherence, mobile health (mHealth) tools are helping people become and stay more proactive in managing their health while giving them and their loved ones peace of mind."
Mr. Michaeli continues to cite a recent study which compared medication adherence among patients with diabetes using an app platform to that of a control group of non-app users: "The results showed that app users were significantly more adherent to their medications than their non-user peers. Specifically, app users had up to 20% higher adherence than non-users."
Patient-centric technologies and strategies not only empower patients in medication adherence – they also help to break down barriers to clinical trial participation. Clinical research professionals know the high level of commitment that is often required of study participants. Giving patients the tools and resources to stay involved and motivated not only enhances their study experience – it also increases patient retention. When BBK implements retention programs like RSG® Arrive, RSG Card, or My Clinical Study Buddy®, we see that compliance rates are nearly 2.5 times greater than sites who do not use retention programs.
For more information on BBK's patient retention programs, download our free infographic.