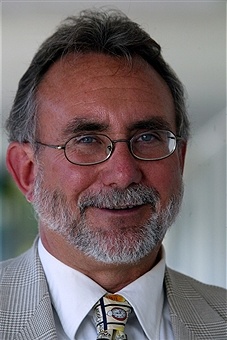 You've been committed to improving patient communications and engagement for a long time now. Can you tell us about your work and share your thoughts on what's needed to bridge the most pressing patient communication challenges?
In 1989, we started an on-line "Medical Mall" in partnership with a non-profit Internet Service Provider Regional Alliance for Information Networking (RAIN) which ended up featured at the Smithsonian and early AOL conferences on health and technology. We have utilized various iterations of web page design over the years including "Ask-A-Doc", RealVideo with embedded player, RSS health feeds, and blogs to look at asthma, obesity, COPD, developmental screening, cystic fibrosis, and public health issues. We were early adopters of live video-teleconferencing, embedded viewers, and continue with our YouTube channel GetMovingTV. We have provided patient material in English, Spanish, and Mixteco (which has no written language). We have placed downloadable apps related to asthma, obesity, and diabetes, linked in hip-hop songs about health, Twitter feeds around healthy food, and on-line and in classroom gamification, My Healthy World. We have entered technology and health partnerships with the Bill and Melinda Gates Foundation around International immunization, Aetna Foundation around obesity, Blue Cross Foundation around asthma, and the list goes on. Bottom line, there has been no health and technology "magic bullet" in all these initiatives.
We have expanded, of course, to the smartphone. In addition to trying to move our previous work to the smaller, but more available screen we are currently reviewing the relatively poor performance of the latest "magic bullet" apps. We began working from the assumption that the Pareto Rule would apply – 80 percent of all downloads would come from 20 percent of the apps. On searching we found that this applied to 36 out of the 165,000 apps or 0.02%. We have current projects and work groups which are trying to cast an amalgam that will result in our disease-piercing "magic bullet".
Here's what we know:
The app and its infrastructure must include more than certification by an expert in the field
There must be a system around the app, and that system needs input from wearable devices
The devices have to produce accurate, actionable data on health that is easy to interpret
Wearable devices and apps must target inactive unhealthy people, who cannot afford them and cannot interpret them
Payment must be available for the devices
We need insurance to pay for them, not considering them "experimental", putting through a billable code - all are expert based services but represent expenses with five year horizons.
Clinicians don't want extra work, including extra clicks, within their electronic health records. So integration into EHR is a separate expertise and expense.
Questions on who pays doctors for their time managing wearables data remains an open one and must be addressed
We feel that when the sophistication of apps and wearables follows the Pareto Rule we will have reached a successful tool for patient engagement.
What are some of the biggest patient communication challenges that you and your colleagues face today and how might we work to overcome them?
We have had the opportunity to work with caremessage.org, an organization dedicated to helping healthcare organizations streamline care management through interactive mobile programs designed to improve health, for several years.
We are currently applying their scripts and information delivery skeletons to cystic fibrosis patients, parents and professionals under a grant from AbbVie. Although it would seem a simple solution, providing medical information about lung care, nutrition, and emotional impact of chronic disease, the push back from patients and staff has been unexpected. These messages are received three to four times weekly for one to three months and yet there are concerns about receiving the messages during non-work time by professionals.
We have also had some parents show remarkable turn-about in knowledge, attitudes and practices, while others have halted the service in three messages. Disease denial, there is an underlying theme of improving adherence to their regimen, plays a role in this rejection. We are currently in a rapid cycle of innovation with caremessage.org and re-casting our messages as "patient decision aids" to help address some of the resistance.
Be sure to catch Dr. Landon at the 2017 HIMSS Conference in Orlando this February, where he will be presenting among other top industry leaders.