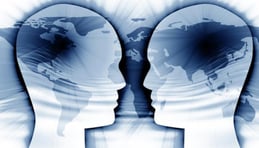 In today's competitive clinical study landscape, ensuring that your study stands out has never been more important. Communicating the right information with your target audience, and understanding how they ingest this information, is a major factor in building a successful recruitment campaign. That is why it is crucial that your campaign is culturally adapted— to ensure that it resonates with audiences in all countries and cultures.
Cultural adaptation is the term used to describe the process by which materials are assessed and adjusted to resonate with audiences in different regions of the world. When done correctly, it should be based on a thorough assessment of the cultural landscape that addresses the following questions:
What kind of relationship do people in this culture have with their primary physician?
Are there subtle language nuances that should be reflected in communications to this population?
What other cultural attitudes and norms could affect your message?
What religious attitudes may affect the visual images and messaging?
What authorities are trusted by this population for health information?
Cultural differences impact how patients want to receive health information. Even within one country, it is dangerous to assume that communications in one region will automatically be effective and appropriate in another. When developing programs to support global recruitment, there will be some cultural variability among the probable patient mindset, motivations, and treatment patterns that need to be accounted and planned for. When determining tactics, it is important to identify a team of experts to help you navigate the cultural, linguistic, social, and economic differences of your study locations.
At BBK Worldwide, we work with translation experts, country healthcare specialists, and our alliance partners to ensure our messaging is in line with habits and customs of the local culture. We use the most experienced recruitment-focused specialists to analyze the habits on a per country basis, monitor the patient recruitment of each country, and determine the best strategy to meet the study's needs.
For more information on this topic, consider downloading our recent eBook, "Operational Excellence for Successful Global Patient Recruitment," and be sure to follow us on Twitter @BBKWorldwide.