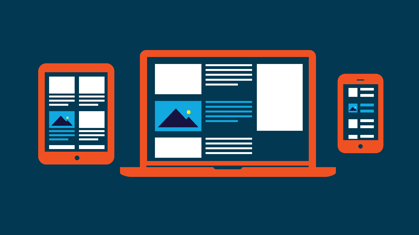 The way people consume media is changing. With a projected 237.6 million estimated smartphone users by the end of 2018 in the United States alone (an increase of 13.3 million users from last year), the way people are accessing information is increasingly going mobile. Additionally, the Pew Research Center suggests that 64 percent of Americans between the ages 50 to 64 are using social media, preferring mediums like Facebook and YouTube. While the clinical trial industry is known to be slow in adopting newer technologies, the implications of these observed trends for patient recruitment speak for themselves. To get a closer look at the impact of digital media on clinical trial advertising, we spoke with our Director of Media and Research Sarah Mandracchia for her insights on some of the tactics and strategies that are shaping direct-to-consumer outreach in 2018.
Stats show that 43 percent of consumers want to see more video content from brands. Have you noticed a change in the demand for digital video content in clinical trial advertising?
Digital trends in the clinical trial arena in the past two years have advanced at a much faster pace than ever before – with video being one of the biggest changes. YouTube, for example is the second largest search engine and processes more than three billion searches a month. Next to Google this is one of the best performing tactics for clinical trials in capturing the "lowest hanging fruit" or those individuals that we can engage with while they are actively searching for related content.
In addition to the jump in volume of searches for health-related content/videos, we are also seeing major advancements in the length of videos in the marketplace. Bumpers, or six-second spots, have become a very effective tactic in providing the end user enough compelling information to want to learn more. And with shorter segments of video, we are able to create more content to rotate in the field to keep the message fresh.
How has the use of social media for clinical trial advertising changed in recent years?
Clinical trial patient recruitment is only just now starting to dabble in the array of media available at this time. It was only a few years ago where social media advertising was allowed, and still to this day, the regulations around this are so tight within this industry that we are not even using it to its full potential. My prediction is that we will start to see much more patient engagement and communities, on platforms like Facebook and Instagram – with a heavier focus on connecting patients and loved ones.
Recent research on healthcare advertising suggests that educational ads appeal more to consumers than promotional ads. Do you find this to be the case for clinical trial advertising?
People's preferences are much more sophisticated these days in terms of the information they consume on a daily basis – and the push to have more educational content is definitely on the rise. A perfect example is the trends we are seeing with digital display. Gone are the olden days of placing static banner ads within health platforms.
Innovations, like native advertising, which presents advertisements in a way where it appears as part of the content, rather than a boxy looking ad – has changed digital performance for the better. People do not want to know that they were served an ad, they just want to consume more and more information.
What are your thoughts on the role of digital media in patient recruitment? Leave a comment below.