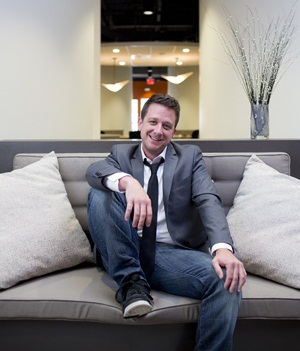 Matthew Stumm, principal, BBK Worldwide (BBK), has been named by PharmaVOICE magazine as one of the 100 most inspiring individuals throughout the life-sciences industry. Recognized as a leading "change agent," Stumm is credited with revolutionizing traditional patient recruitment tactics. Stumm has been instrumental in forging BBK's milestones of innovation, including leveraging Google virtual tours for patient and site engagement. More recently, he led an industry-wide dialogue about mobile technologies and the role apps play in healthcare awareness.
"Matthew's contribution to the way we think and communicate about clinical trials in the industry is trendsetting," said Joan F. Bachenheimer, founding principal, BBK Worldwide. "This recognition underscores the true value he holds in shaping the next generation of patient recruitment specialists."
Stumm leads Agency320, BBK's award-winning partner company responsible for creative and media services. Under his guidance, a team of designers and copywriters delivers multichannel solutions for patient recruitment, including traditional print and digital advertising, social media, and mobile technologies.
The list of honorees appears in the July / August issue of PharmaVOICE and online at: pharmavoice.com.