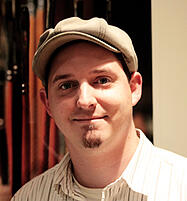 "Principal Investigators have vast amounts of time, money, and resources to find large numbers of potentially eligible patients to participate in their clinical research study," said no one… ever. As clinical studies have become increasingly more competitive, more time-consuming, and more stringent in terms of eligibility criteria, it's never been more important to provide PIs with easy-to-use tools that can inform, engage, and motivate.
Because of this there is always a need to help take some of the hard work out of generating new patient referrals. Study specific toolkits can help with this problem. Toolkits can be customized to include multiple tactics for study-specific physician outreach: from email templates, intra-institutional PR initiatives and PowerPoint presentations, to physician websites, online advertising, and more. It all adds up to a comprehensive approach designed to promote study awareness, establish stronger networks, and drive potential qualified participants to the PI's site.
For the Physician:
Physicians receive a robust set of professional, ready-made study branded tools for them to inform their colleagues and expand their network as well as keeping all available treatment options top of mind for their patients.
For the Sponsor:
BBK's Referring Physician Toolkit will extend the reach of the study by establishing stronger networks for the sponsor's clinical study. With participating sites, this toolkit builds stronger relationships and keeps a specific study top of mind.
For the Patient:
The Referring Physician Toolkit builds a stronger relationship for patients with their physicians by presenting all treatment options available to patients and educates patients on clinical research studies, even if their primary physician isn't actively involved in a study.
----------------------------------------------------------------------------------------------------
Interested in learning more about our Referring Physician Toolkit?
Click here to request a quote at no cost!