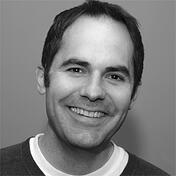 Around nine years ago when BBK began expanding into the global clinical trial arena, fashioning recruitment strategies and materials that could be used to better effectively communicate clinical trial opportunities to patients, we found that many sponsors, CROs and other partner organizations were very skeptical about whether audiences outside the United States would approve.
Sponsors and CROs commonly equated "patient recruitment" with "advertising" and questioned it's legality. They believed that doctors would think that this type of communication was "too American," and that ethics committees would totally reject the use of any marketing materials.
We see now that this was nonsense.
All of these false objections and barriers were raised because of the natural tendency of individuals to resist change. The strategy of going multi-national, was itself supposed to be the antidote for sluggish U.S. trial enrollment, so why would there be any need to attempt to further accelerate global enrollment rates? Our approach was a challenge to the status quo and, perhaps unsurprisingly, the clinical R&D industry took some convincing before it became the de facto norm to prepare for enhanced recruitment performance the world over.
At the time, I remember speaking at many conferences and in sponsor conference rooms about how patient recruitment was more of a strategic way of thinking and should not be synonymized with advertising. I remember talking about the importance of the localization or cultural adaptation of communications materials, and that not informing patients about the existence of clinical trial opportunities was actually less ethical than informing them.
Of course, we see now that very few of the barriers that were perceived to exist ever really materialized.
I'm getting a sense that the clinical R&D industry is sensing a change again in the way that BBK can better effectively and efficiently reimburse patients for their time and expenses using a worldwide debit card program, helping retention rates - I'm sensing déjà vu.
What happens if the ethics committee in Taiwan rejects the idea of reimbursing patients with a debit card? What will we do if sites in Romania want their patients to be able to access cash right away? How do people report lost or stolen cards or check their balances? Can we ensure that reimbursements are only provided once visits have occurred? Can we accommodate varying reimbursements in each country or at each site?
We know the answers to all these questions. And we see that being able to create relationships with sites that allows them to better effectively strengthen their trust with patients promotes better outcomes for all. It's going to take some time for this to become a mainstream activity to help patient retention, but just give it a few more years and I'll say "told you so."
----------------------------------------------------------------------------------------------------
Interested in learning more about the
Ready. Set. Go. CardSM?
Reimbursement is one of the more burdensome and time consuming activities. But BBK's newly available
RSG CardSM
has revolutionized the process. Customized for clinical studies, this is the most cost-effective option for sponsors today.
Click here to request a quote at no cost!