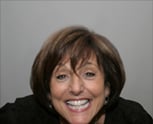 Having played a significant role in recruiting patients to clinical trials for more years than I care to admit, I've learned a thing or two about how the medical community relates to the option of clinical trials for their patients. Here it goes:
The sicker the patient, the greater his / her interest is in clinical trial participation. The patient with fewer treatment options seeks out clinical trials as an optimal treatment choice. But, there is a disconnect. An investigator – a qualified specialist in his / her field – is accustomed to a colleague referring such a patient to his / her practice. The consumer, who responds to an ad about a clinical trial, without the backing of a physician, creates tension and stress for the investigator. So what happens? The more likely a patient is to respond to a clinical trial advertisement, the less likely an investigator wants to manage that patient's care.
When options are limited, the medical community has an obligation to convey to patients the clinical trial options available to their patients. In these instances, advertisements should be unnecessary (not that I want to place myself out of business). When I worked at Boston's Beth Israel Hospital, an oncologist said to me, "If we all shared what we are studying, we would have the cure for cancer." I never forgot that.
For me to promote clinical trials, I must believe that they truly are treatment options. My job is to identify for whom each trial represents that quintessential treatment option. If the adage that each approved medication is optimally suitable to only sixty percent of sufferers is true, then the field of those in need of options is wide open.
Clinical trials are the consumers window into tomorrow's treatments. For any chronic disease, the question every patient should ask their doctor is, "How does the treatment you are prescribing me compare with what is currently being studied?"
Science is changing at a rapid rate. We all know that. My point is, physicians need to consider clinical trials as options for their patients, as zealously as their patients appear to be responding to the very ads that promote clinical trials as something worth their consideration.
-----------------------------------------------------------------------------------------
Need qualified investigators or referring physicians?
BBK Worldwide's BIO NotifierSM has access to more than 300,000 physicians worldwide. Our site selection services break down your protocol into all its various data points. Then using data-driven metrics, we scientifically target the most suitable investigators and referring physicians for your protocol. Click here to try BIO NotifierSM at no cost!
--------------------------------------------------------------------------------------------------------

Joan F. Bachenheimer is co-founder of BBK Worldwide, the world leader in patient recruitment for clinical research and development. Over the last 28 years, Joan has been the vital, driving force behind the development of patient recruitment as a discipline in its own right. Leveraging a deep understanding of the clinical research industry, she develops far-sighted recruitment solutions that are yet practical and highly cost-effective to deliver success after recruitment success. Joan's energy and acumen have never waivered, producing innovations that continue to shape the field and keep BBK at the forefront of emerging trends. Joan is the director of the BBK Management Board.