DPharm. It's one of my favorite conferences that I look forward to each year. This year we will be virtual September 22-23, but still the same great energy and excitement. DPharm is a standout event that challenges and reports on innovation, with the goal of shaking up the way we conduct clinical trials so that we can reduce patient / physician burden and create greater efficiencies.
With COVID-19 looming large, this year's event will focus on some of the modern technologies that R&D companies have rapidly adopted to give patients flexibility to participate in clinical trials.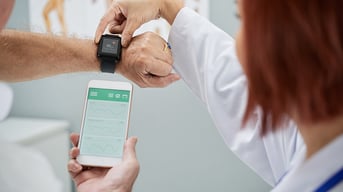 Study Voices 2020
I will be leading a session and sharing initial findings from our Study Voices survey, conducted August 17-28, 2020. The survey gives voice to the healthcare consumer in the wake of COVID-19 and highlights the importance of innovation in clinical trial patient enrollment and engagement.
The findings provide a unique look at current attitudes and behaviors that inform the patient experience. They provide clinical trial sponsors with a snapshot of a critical moment in time when we're seeing the rise of telehealth, adoption of decentralized and hybrid trials, and heightened awareness of clinical trials. They also reveal new opportunities and challenges ahead for clinical trial enrollment and engagement.
Results & Analysis
If you are not able to attend DPharm, keep an eye out on our blog for survey results and analysis, which we will be releasing in waves. We will also be publishing multiple reports that we are making available to the public.
If you would like to request the findings, you may also email me at afleishman@bbkworldwide.com.
DPharm: Disruptive Innovations is hosted by The Conference Forum.