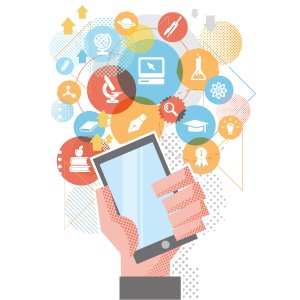 At BBK Worldwide, we are committed to improving patient engagement through patient-centric technologies and best-practices. Alongside our clinical research partners, we work to boost clinical trial awareness and simplify the clinical trial experience for patients and sites. As the healthcare industry reaffirms its commitment to improving the pathways to improved clinical research, BBK will host Harnessing the Power of mHealth for New, Better Data and Improved Patient Engagement, a webinar to discuss what's needed to leverage the power of mHealth and related technologies to the benefit of the study and the study patient on Friday, October 28, 2016 at 12:00 p.m. ET.
We are very excited to bring this content to our listeners, as the webinar will be headed by BBK president Matt Kibby, and Lewis Millen, Operational Intelligence Leader at Roche. The webinar discussion will offer practical advice on employing the right mobile strategies to increase patient engagement and support smarter decisions based on larger, better data streams. The panelists will share their thoughts on what's working and what's not and offer real-world experiences to help attendees better understand the ways in which mHealth technologies are impacting clinical research and patient care.
Additionally, there will be a Q and A session at the end of our webinar where audience members will have an opportunity to pose their own questions to our expert panelists.
Register for the webinar here, and follow the conversation on Twitter with the hashtag #mHealthImpact.