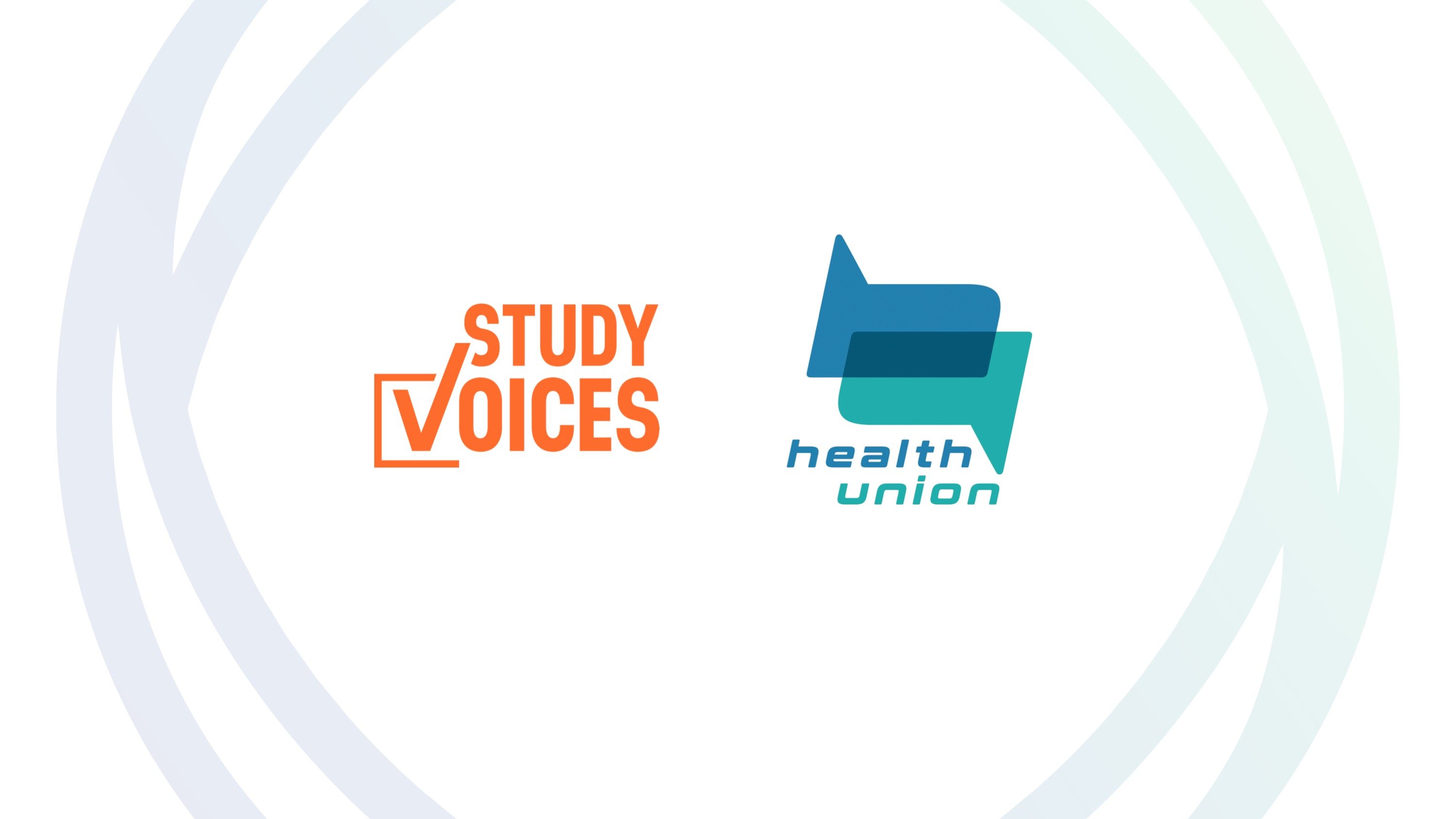 We recently had the opportunity to sit down with Lauren Lawhon, chief operating officer for Health Union, to discuss our newly formed partnership with the pioneer in online communities and how greater insight into the patient voice can enhance the clinical trial patient experience.
Health Union creates condition-specific online communities – publishing original, daily content and continuously cultivating social conversation – to support, educate, and connect millions of people with challenging, chronic health concerns. Insight from Health Union's community members will contribute to BBK's ongoing Study Voices initiatives, which are designed to tackle key industry topics through input from patients, physicians, and study sponsors.
Why was it important for Health Union to partner with BBK on the Study Voices initiative?
We were excited to partner with BBK for the Study Voices initiative because it tackles challenges in clinical research from three important perspectives - patients, healthcare professionals and study sponsors - that are often analyzed in isolation. Being able to examine all three perspectives is key because as the results of this most recent Study Voices survey show, in many cases, their perspectives of the same topic can be very different. By understanding and comparing the different perspectives, we have the opportunity to achieve meaningful improvements in the clinical trial experience.
At Health Union, our goal is to bring the patient voice to the forefront of clinical development, and contributing to BBK's Study Voices initiative is a wonderful opportunity to share patient perspectives with the industry, dispelling common myths and misconceptions about their experiences with clinical trials.
Study Voices seeks to identify opportunities to enhance the patient experience. Can you tell us what "the patient experience" means to you?
We look at the patient experience as the series of interactions patients may have during the course of their healthcare. For clinical trials specifically, the patient experience begins with the first exposure to information about a study, whether that is a conversation with their doctor or seeing an online advertisement. It then encompasses the variety of interactions patients have within the context of considering, screening, consenting and ultimately receiving care in a clinical trial.
Delving deeper into patient experience helps all those involved in clinical research "meet people where they are," which is a core tenet of Health Union's model for meaningful patient engagement. Understanding what should be and what is happening at each interaction from the patients' perspectives is key to providing information and support relevant to their physical, emotional and social needs. We learned early on - and are continuously reminded - that when people feel informed, validated and supported in their healthcare experiences, they naturally are empowered to take action.
Your community members seem highly engaged. How do you explain their overwhelming response to the recent Study Voices survey?
We were excited - but not surprised - about the response from the people in our chronic condition-specific communities to the Study Voices survey. Time and time again, our communities have demonstrated they want their voices to be heard. Across all of our 23 online health communities, clinical trials are a popular topic of interest, and the response to the Study Voices survey is one more example of that.
What did you see as the key takeaway from the Study Voices survey findings?
Our biggest takeaway from the survey findings was that while healthcare professionals are clearly instrumental in helping patients decide whether to participate in a clinical trial, their recommendation is not the most important factor. In fact, patient respondents identified HCP recommendation as the third most influential factor in deciding to participate in clinical trials, behind the potential benefit for themselves or others, and understanding the risks and benefits.
Additionally, the finding that patients did not view seeing a different HCP for care during a clinical trial as a barrier further solidified the value of analyzing patients, researchers and sponsors' perspectives simultaneously. Often when we work with study sponsors to support patient recruitment, we hear studies are experiencing delays because, in their view, patients don't want to leave the care of their regular doctor. Based on the Study Voices survey and other research Health Union has conducted, this doesn't prove to be the case for most people. A patient's relationship with their HCP is obviously important, but the decision to participate in a clinical trial is more greatly influenced by the potential benefit for the patient, balanced with the risks.
What do you hope sponsors can learn from listening to the patient voice?
We hope sponsors can learn that, in many cases, the solutions for increasing clinical trial participation are not about making big sweeping changes to the patient experience. They don't require long, resource-intensive, patient-centric strategy development or involve implementing the latest technology trends. Instead, many of the most meaningful solutions recognize the small things that matter to people. By establishing a pattern of two-way communication with patients throughout the clinical trial process, study sponsors, investigators and others involved in clinical trials are able to meet people where they are and find novel ways to help more patients participate.
We see a lot of sponsors really taking an interest in understanding patients' perspectives and points of view, as well as sponsors talking about ways to incorporate that patient voice into their clinical development programs. However, what we don't see much of yet is the application of those insights to evolve how clinical trials are designed and delivered. To be effective, patient perspectives need to be incorporated early and often throughout the entire clinical development process.
BBK's next Study Voices initiative will focus on new technologies designed to enhance clinical trial enrollment and engagement. What impact do you think new technologies have on the patient experience? And where do you see the opportunities in the future?
Many of the ways we've seen technology applied to clinical trials in recent years does improve the process, though primarily the benefits have been realized for researchers (vs. patients). For example, things like mobile apps and ambient tracking are really great for enabling accurate, efficient data collection, as well as improving adherence and compliance with the protocol. However, these tools may not actually enhance the study experience for the patient, and in some cases, technology can make the experience more challenging.
We're excited about the potential to leverage technology to benefit the patient experience. For example, researchers are starting to use virtual visits and telehealth platforms to allow more patients who live in rural areas to participate in clinical trials and to introduce opportunities that integrate patient-reported data to augment (or replace) in-office assessments. Technology can also help address other challenges patients may experience during a study, like transportation and communication with the study team.
---
For more information on the Study Voices, Volume 2 initiative, as well as other BBK-driven research initiatives, please visit the Education Center on our website.