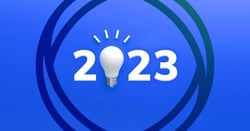 Clinical trial patient recruitment saw a lot of advancements in 2022, from patient concierge programs to DEI enrollment strategies. But what's in store for 2023? We asked six of our industry experts to weigh in with their predictions.
André Briola, Vice President Business Development
2022 has been challenging for every industry. Coming out of a two-year-long pandemic, economic downfalls and global political unrest have shown that people have been wary about having big expenses or making investments. Nonetheless, the winds are changing for 2023.
Sponsors seem to be looking for partnerships with specialty agencies rather than creating vendor relationships; this poses a great opportunity and opens many doors which were only being opened by selected big companies. In addition, the adoption of DCT and hybrid trials is reshaping the future of clinical research, and there are many opportunities available for the new year. Pipelines are thriving, patient allocations increasing, and the need for diverse patients will open the marketplace to greater opportunities for partnerships with sponsors.
---
Michael Turner, Strategist
In 2021 and 2022, legislation and FDA guidance was introduced to Congress with the intent of promoting and increasing clinical trial diversity. While H.R. 5030 (also known as the DIVERSE Trials Act) is still pending within the Subcommittee on Health, these initiatives demonstrate a trend towards diverse trial recruitment and regulation becoming the norm.
While these laws and regulations would provide incentives and resources for sponsors to more effectively recruit diverse populations, you shouldn't wait for them to become law before examining your current processes and infrastructure. We suggest reviewing the draft FDA guidance here and assess how far your current recruitment pipeline may have to go to meet potential future regulations and standards.
---
Erica Mercado, Account Supervisor
In 2023, I anticipate that we will see more clinical trial sponsors and their industry partners (CROs, recruitment agencies, data management specialists, etc.) enter into collaborative and complementary partnerships that deliver long-term value. These partnerships extend throughout the life cycle of a study and even across multiple studies – from study design to execution and then to completion – and create a foundation for operational excellence. They foster agility, alignment, innovation and endless efficiencies.
All members of the clinical trial ecosystem benefit. For instance, just think of a site staff member who has already spent hours learning all of the systems and procedures required for a study – they no longer have to be re-trained as the general operational and systematic infrastructures have already been set in place. Systems and processes are familiar. Centralized communication thrives and services easily adapt and pivot. Building these partnerships allows for the efficiencies to trickle down from procurement to clinical operations to site management to patient care as site staff will have more time to spend with their patients and therefore be a more effective site partner. As someone who is immersed in the daily operations of study execution, I see first-hand the benefits of this kind of relationship and am excited as more companies embrace this model.
---
Rob Laurens, Chief Patient Officer
2023 will be about increased options throughout the study community. We will witness a "big bang" of new and enhanced services that relieve the burden of study site staff with regard to patient recruitment and engagement activities. It will be easier for sites to manage referrals generated by advertising and it will be easier for sites to offer engagement support services tailored to the individual needs of their patients. Indeed, site and sponsor expectations about all that can be readily offered to study participants will be significantly raised – whether for studies in a single country or with a global reach.
In turn, patients will have more options to select from within that wider range of engagement support services, and will be able to leverage more rapid and effective means by which to successfully connect with study site staff about their interest in learning about a given study opportunity, as well as to demonstrate their eligibility for that study.
Finally, we will see a sea change with regard to the appetites of those pharma and biopharma companies who can be described as "slow adopters" of new recruitment and engagement solutions, as the investor market comes to recognize the value of patient-centric offerings to the bottom line of clinical research and development.
---
Elizabeth Gargill, Senior Director Public Relations
We'll continue to see an uptick in the number of sponsors who readily embrace the kinds of innovative patient-centric solutions that help patients integrate clinical trial participation into their daily lives. These solutions go well beyond travel and reimbursement programs to address the complexities of everyday life. They help patients achieve what we call "study-life balance." This construct was inspired by today's empowered healthcare consumer who has expectations for an enhanced healthcare experience.
Study-life balance addresses tangible and intangible factors ranging from childcare and lost wages to relocation support and meal preparation. It takes a comprehensive view of the patient's life and introduces solutions to relieve the pressure points. It's a flexible, agile approach that fosters diverse and inclusive clinical trial participation. And as we strive to engage populations with different backgrounds and different life experiences, we must prioritize individual needs and preferences in the development of recruitment and retention programs.
---
Aaron Fleishman, Senior Director Market Expansion
I'm excited about what sponsors are going to be able to offer patients and sites to help with study participation. Certainly we've seen a rise in travel and reimbursement programs, DCT or hybrid study engagement models, wearable technologies, etc. There are so many programs and services to choose from.
I think the challenge in 2023 is going to be about operationalizing all that is available. With the plethora of services and tech platforms – and who knows what else is coming down the pipeline – operationalizing, organizing and communicating those services to study participants on the patient and site side is going to be paramount. There is an entire engagement ecosystem to be considered. There's program implementation during the protocol design. And then following first-patient-in, all studies are going to have to adapt at some point. How do we manage that? How do we customize the study experience on a patient-by-patient, site-by-site, study-by-study level? That's the challenge ahead of us, and it's a good challenge to have in 2023 – building, operationalizing and organizing the study engagement ecosystem.
Stay on top of emerging trends in 2023 with BBK's blog, Pharma15 Live! series, Study Voices surveys, MythBusters initiatives, and more!