BBK's signature Pharma15 Live! web series is coming to the 10th Annual SCOPE Summit for Clinical Ops Executives. On February 19, Bonnie A. Brescia, BBK's founding principal, will moderate a panel during the conference's plenary keynote program on the topic of "Do Engagement Tools Live Up to Their Hype?"
We are pleased to introduce one of our panelists, Gerald Wayne Dryden, Jr., MD, PhD, MSPH, MSc of University of Louisville, Kentucky.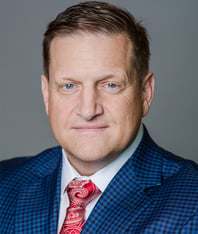 Dr. Gerald "Tad" Dryden is Professor of Medicine and Director of the Inflammatory Bowel Disease Program in the Division of Gastroenterology at the University of Louisville in Louisville, KY. He earned his MD at the University of Kentucky College of Medicine in Lexington, KY, and completed his internal medicine internship and residency at the Naval Medical Center in Portsmouth, VA. He then completed his gastroenterology fellowship at the Naval Medical Center in San Diego, CA. During his tenure at the University of Louisville, he earned a Master of Science in Public Health, a Master of Science in Microbiology and Immunology, and a PhD in Microbiology and Immunology. Dr. Dryden's research interests include developing new therapies from botanical sources and new medical devices to improve endoscopic care.
What is most rewarding to you as you consider your contribution to clinical trial research?
It is very rewarding when I am involved with a drug from the ground up -- seeing research patients benefit from the drug, then eventually being able to prescribe it to my clinic patients.
Topics: Patient Retention, Patient Recruitment, Physician Referrals, Patient Engagement, Site Support, Patient, Patient Experience, Pharma15 Live!