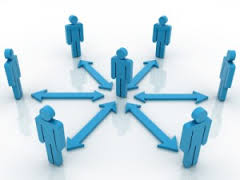 You know the feeling. You believe strongly in an idea that hasn't yet hit the mainstream. You talk it up, write about it, join a march, advocate for it, and sometimes even beg people to give the concept a try. So here we are. Patient centricity in clinical research has hit the mainstream. There is no conference that doesn't include the topic on the agenda – and many have absorbed it into their meeting titles and promotional materials. No group of clinical trial professionals gets around a table or on a conference call without at least three people using the phrase "patient centric" during the discussion. Some companies even require that clinical teams incorporate patient centricity into their study design. Great progress, you say.
In a nod to Throw-Back Thursday, I hope you'll take a few minutes to read a Letter to the Editor of The Monitor (now Clinical Researcher) written by one of my BBK colleagues in June 2002. That was the era of talking about the role of patients as partners in clinical research. Now is the time for putting these ideas into action.
So that's my challenge for today's blog. What patient centric action will you put in place before the end of June 2015?
Here at BBK Worldwide, we're working on technology-enabled tools and resources to further solidify the relationships between physician investigators and patient participants. And ways of making mobile apps more meaningful to healthcare consumers and more affordable for study sponsors. We're partnering with advocacy organizations to train patient representatives on the roles they can play as advisors, collaborators, and spokespersons within the clinical research enterprise. We're exploring who is entitled to what information and data, and how will they access it.
Let me know how you're bringing patient centricity to life. And if not before, I'll look forward to showing you some of these programs at DIA in Washington, DC this June.
For more information on patient centricity download are free eBook: Are You Patient Centric?
#BBKPatientsFirst #PatientCentricity