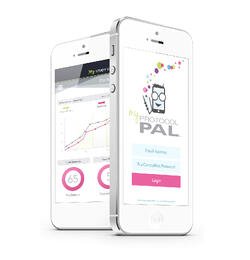 It's widely reported that nearly 40% of sites fail to meet their enrollment targets and study timelines often end up doubling. Companies must look for new ways to optimize site and study operations, and capitalize on efficiencies through mobile technology to ensure optimal relationships with sites. Like the paper-based data collection methods of the past, paper-based site trainings and three-day investigator meetings are no longer enough to run successful sites and global studies. It is quickly becoming a mobile world and the Life Sciences industry must embrace and adopt technology that can help sponsors keep sites on track and on time.

The global operating environment for trials continues to become more competitive and complex. As a result, demand for new approaches and solutions to improve site engagement and patient enrollment has increased dramatically. Remaining at the top of the list, among the many other challenges sponsors face today is making sure sites have real-time access to the right study information and materials. Despite today's increasingly competitive landscape, when the study community has what it needs to be and stay informed, the right patients enroll, and enrollment happens on schedule.

Study success is reliant on a mix of game-changing technologies, comprehensive data reporting and analysis, and sophisticated recruitment and engagement strategies. In turn, sites and site staff must have study information when and where they need it, which is where they already are – on a smartphone or tablet. Today's mHealth technology is working to ensure that the study is always top of mind, that the right information is in the right hands at all times, and that ultimately, enrollment goals are met.

Keeping sites and study teams informed with the latest regulatory-approved protocols, tools for evaluation and training, and patient materials is paramount. A lack of site training and/or ineffective training related materials will have a big impact enrollment rates and in turn, affect study timelines. Materials lacking proper ethics approvals can derail a study completely – devastating to the site, the sponsor and the patients they are committed to help.

We at BBK have developed mHealth technology that has the ability to integrate study implementation into daily activities, all to help our clients reduce enrollment costs and timelines, and alleviate a sites biggest patient recruitment pressure points including:
Site enrollment readiness;
Study orientation and training;
Communications materials approvals and delivery;
Screen rates; and
Screen-failure percentages.
One of the many benefits to mHealth within clinical trials is the notion of real-time reporting and analysis of data streams currently unavailable. Today's mobile technology has the ability to empower sponsors to know how each site is performing at all times, which sites might need improved engagement and/or additional materials, and if there are any issues that require immediate attention. Additionally, mHealth has the power to provide immediate feedback to patients, which may allow them to make natural improvements to their health (such as their diet and exercise) throughout the course of the study.
Consumers continue to drive the demand for information anywhere and anytime – and sites are no exception. Just as mobile-friendly patient recruitment and engagement campaigns are greatly enhancing patient engagement and retention, and having a positive impact on the study as a whole, so too are apps designed to help site staff. For sponsors, mobile apps for sites are no longer a nice to have. Apps are the new baseline and a major competitive differentiator for sponsors fighting for mindshare in an increasingly competitive clinical landscape.
The bottom line is that arming sites with the information and support they need, as they need it, is a key differentiator in today's competitive clinical landscape. Data- and mobile-centric models designed to speed and customize information delivery, remove silos and foster study team collaboration, enable informed decisions and the ability to respond more rapidly to enrollment challenges as needed. BBK's My Protocol Pal[SM] combines both of these worlds seamlessly. By delivering comprehensive content management and engagement via mobile, My Protocol Pal plays a key role in ensuring that sponsors meet their enrollment and overall business goals.
To learn more about BBK's My Protocol Pal mobile app and cloud-based content management and engagement platform please visit our website.