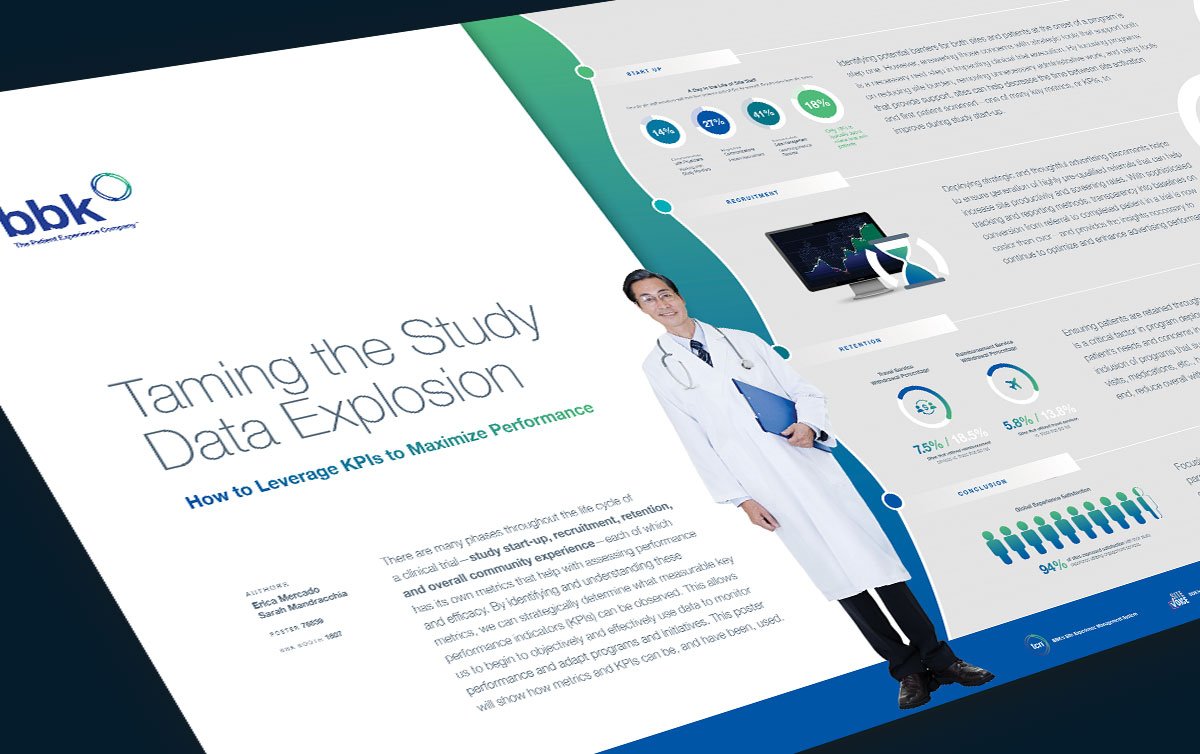 While it's hard to believe that today is the last day on the DIA 2018 exhibition floor, we are excited to continue collaborating, presenting, and interacting with our industry colleagues. Our poster session "Real World Data Meets Real World Evidence in Patient Recruitment and Engagement" made way for productive conversation that embodies the spirit of the DIA Annual Meeting. Today, we are back with a new poster session titled "Taming the Study Data Explosion: How to Leverage KPIs to Maximize Performance."
There are many phases throughout the life cycle of a clinical trial—study start-up, recruitment, retention, and overall community experience—each of which has its own metrics that help with assessing performance and efficacy. By identifying and understanding these metrics, we can strategically determine what measurable key performance indicators (KPIs) can be observed. This allows us to begin to objectively and effectively use data to monitor performance and adapt programs and initiatives.
The poster provides a clear understanding of the value of metrics in today's patient recruitment management systems; how the value of those metrics differ between studies; and essentials for establishing the most appropriate KPIs for a clinical trial.
Using case studies across a wide range of therapeutic areas and indications, and looking at the parallel metrics for each, this poster provides insight about how best to set study enrollment expectations with all your stakeholders.
We are glad to bring this compelling poster session to the floor of DIA 2018 and are curious about your thoughts on clinical trial KPIs. Tell us what you think in person at DIA 2018, or find us on Twitter @bbkworldwide.