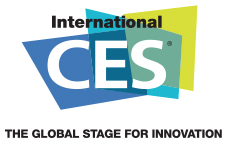 This year's Consumer Electronics (CES) show, which took place January 6 – 9 in Las Vegas, highlighted some of the latest and greatest in up-and-coming healthcare technology. The following is a recap of just a few of our favorites coming out of the show.
According to Humanscale, the average American spends around 95% of the work day seated, which can lead to a multitude of increased health risks down the road. Humanscale's OfficeIQ x Tome, a revolutionary new system that creates a connected, intelligent workstation to get people out of their seats and moving more during the work day. The technology uses Bluetooth Low Energy (BLE) and sensors in both the desk and chair to communicate user activity to a smartphone app, which then cycles through recommended times to sit and stand. Most impressive to note, the notifications are designed not to interfere with real-time activity like phone calls, typing or scheduled meetings away from your desk.
Not surprisingly, wearables were a common theme throughout CES but this year's show displayed a few wearable devices that track more than just calories or fitness.
For any parent who despises trying (and trying again) to get an accurate temperature read on a sick, squirmy or slumbering child, TempTraq is making a name for itself in the digital thermometer space with its wearable thermometer. Powered by Blue Spark Technologies' patented, printed flexible battery, TempTraq includes a free downloadable Apple or Android compatible app that allows users to track a temperature, any associated fluctuations. It can even keep track of when the child eats, drinks or takes medicine.
And last but not least, we loved the buzz generated around a new technology from SpiroSano, which touted the first end-to-end software platform for managing respiratory conditions at the show. According to its website, this young company's mission is to "improve respiratory health through better data and disease management." While still in limited Beta and not yet available to the general public, SpiroSano aims to help patients with respiratory conditions (like asthma and CPOD) by providing a platform to manage and track activity and episodes. The technology kit will allow patients to share the data they track with their physician, who in turn can track trends and determine the best treatment plan. This data can also be exposed in a HIPPA compliant way to researchers, which will in turn help to innovate the way these types of diseases are effectively treated in the future.
As evidenced by these and other technologies that debuted at this year's CES, mHealth will continue to make big waves in 2015. In fact, according to Statista, the global mHealth market is forecast to reach $14.5 billion this year. What's more, 247 million people in the US alone have downloaded a healthcare app for their personal use.
This is just the beginning, and BBK Worldwide is excited to be a part of this trend. Stay tuned for more on this topic, and follow our blog for regular mHealth updates.