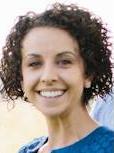 Utilizing social media in clinical research is a hot topic in the clinical R&D industry and many pharmaceutical companies are rightfully beginning to take note. According to a survey by the Pew Research Center, 85% of U.S. adults use the internet and 72% of those users say they have looked online for health information within the past year; however, The Tufts Center for the Study of Drug Development reports that only approximately 10% of trials reportedly use social media to recruit patients. Furthermore, BBK Worldwide research shows that pharmaceutical sponsors who use social media in their clinical trials are gaining a strong competitive advantage in terms of patient recruitment and retention.
Today we're featuring a guest blog post from our friend, Elizabeth Mascherino. Elizabeth is Associate Director of Patient Recruitment and Engagement at Shire where her goal is to enable clinical operations to set realistically aggressive enrollment goals during study planning, and then help them achieve those goals through smart, data driven patient engagement strategies. As an expert on patient recruitment and social media strategies in clinical research, we knew we had to ask Elizabeth to provide her perspective on how Shire and other pharmaceutical companies can manage and benefit from social media chatter as it relates to clinical research. Here's what she had to say:
What is social media?

Social media is the collective interaction among people across multiple Internet platforms and tools where they can create, share, and exchange information and ideas in vast virtual communities and networks. Social media has become a significant part of almost every person's daily lives. And it makes sense – we are social creatures. We like to talk and share our experiences. Hundreds of years ago we were sitting in front of camp fires, telling stories and experiences. Now we're doing the same, just while sitting conveniently in front of a computer or mobile device.
Is social media penetrating the clinical research space?
Yes! While we are all well aware that people love to use social media as a forum for sharing pictures of their kids, discussing political topics, raving about a restaurant experience, and venting about a bad day, folks are also increasingly utilizing this medium to talk about their healthcare experiences, including clinical research participation.
If you do a quick Google search, you will find there is a lot of talk out there. And even if people aren't participating in the conversation, they're still listening to and consuming the information. 72% of adults using the internet get health information online. Greater than 60% under 64 years old consume social media and 29% have contributed to the content. (Source: Pew Research Center's Internet & American Life Project)
What are the benefits of online chatter?
Clinical research is the process through which we can bring innovative medicines to people who need them. But clinical studies need volunteers. Online chatter can further help to spread the word about clinical study opportunities and potentially change misconceptions that exist about participation.
From your perspective, what are drawbacks to online chatter?
There are a number of risks related to this type of chatter. It is there may be an increase the "placebo effect" – when patients publicize their perceived or assumed improvement from the study's medical condition. Another risk is the "hypochondriac effect," where a patient hears about the side effect of another patient and is absolutely sure he / she is experiencing the same side effect too. We've also observed online chatter where patients are coaching others on how to enter the study.
As an industry, what should we do about it?
I think the clinical R&D industry has three choices. At one extreme we can continue to ignore that this type of chatter exists. But that seems too risky. At the other extreme, we could forbid this type of activity when someone joins a research study. But then we are eliminating the possible benefits of online chatter and who's to say patient would abide by that rule anyway? In the middle of these two bookends is the responsibility to educate. People are not informed as to the potential repercussions of their words but we have the power to educate them. There is a great resource available through CISCRP (Center for Information and Study on Clinical Research Participation) called Speak Out, Speak Smart. The resource uses a fable-like approach to educate patients about the power of their words.