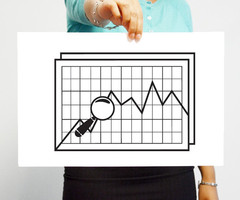 Last month, Té Revesz, principal, GlobalReach-SBI, and host of GlobalReach: Winning in World Markets, invited BBK's own Matt Kibby, principal, technology and innovation, on her radio show. The two discussed managing global clinical trials, challenges facing innovation, and why Big Data isn't better in the world of patient recruitment. We had an opportunity to ask Té a few questions of our own. Here's what she had to say…
We're delighted Matt Kibby was on your radio show! Would you tell us a little bit more about Global Reach: Winning in World Markets and how you first became involved?
I was recruited to become a host on the VoiceAmerica.com business network by my producer, Tacy Trump. She had seen some of my articles, which led her to my company's website. Originally she was looking to launch a show about market research, but we quickly expanded it to include a much broader range of market opportunities, operating challenges (such as cross-cultural communication, global branding, business intelligence, investment strategies, market entry, IP protection, etc.), and external issues impacting cross-border companies. Actually, once I came up with the name for the show, Global Reach: Winning in World Markets, I decided it was a much more descriptive name for my company. So we rebranded, changing the name from Revesz International to GlobalReach-SBI (strategic business intelligence).
In the nearly two years since the show premiered we have further expanded it to cover megatrends likely to prove to be game changers for all of us operating in the global arena: mass urbanization, the morphing nature of competition, emerging markets, and global companies versus national governments. Two series which have provoked a lot of comments have been "the arrogance of institutions" (governance, ethics, and leadership) and the business and politics of sustainability (the intersection of water, energy, and food).
Who is your listening audience? What information and insights do you think they're most interested in hearing about from your interview with Matt?
My listeners are primarily executives, entrepreneurs, investors, and consultants operating across multiple countries and cultures. I think Matt's insights into structuring cross-cultural communication and managing multiple international partners resonates most deeply with the audience as they could apply to companies in almost any industry, as well as to those involved in the clinical trial space. Equally the intricacies of managing international relationships with multiple organizations, each with their own goals and agendas—pharmaceutical clients, medical specialists, ethical review boards and government agencies—all while reaching out to individuals has a lot of value.
Stay tuned for part two of this three-part series with Té Revesz, principal, GlobalReach-SBI! In part two, Té will talk more about how her market research is shaping the clinical R&D industry. Interested in hearing Matt Kibby's interview in full? You can access it here.