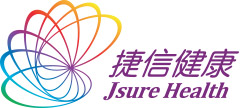 This is the third installment of how to use social media for patient recruitment in China from our Patient Recruitment Global Alliance partner, Kevin Lin from Jsure. Today, Kevin will investigate the methods you can use as part of your study's social media arsenal and will analyze a real world example of how Jsure used Weibo to achieve clinical trial enrollment success.

Before beginning, it's important to define the goals of your enrollment efforts to measure the progress. This way, you can understand how your Weibo is performing and then make the appropriate adjustments. A good idea is to use SMART goals: Specific, Measureable, Attainable, Relevant, and Time-bound. This means making goals that are reasonable to achieve, have a deadline, and are quantifiable and appropriate to the task at hand. The list below contains several actions an ideal Weibo account manager should be doing and thinking about continuously: follow, promote, create content, execute the one-third principle, and post.
Study: Phase III asthma study
Objective: To recruit 200 patients in four months
Challenge: Restriction of current and past medication history and geographic limitation of site availability led to a very small and scattered patient pool.
Results: A message was distributed to 100 targeted Weibo users with a link to the clinical trial website and pre-screener. Within one week, 10 users clicked through, eight users responded to the message, and five registered online.
Analysis: There are around 150,000 asthma patients on Weibo. A group of users were selected by filtering their profiles and posts. The content of the sent messages was useful tips about the disease and included a link connecting users to the study website and pre-screener. After completing the online pre-screener, the patient was contacted by a specialist to further qualify the patient for the clinical trial.