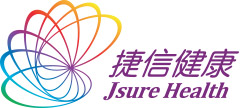 In his last blog, our Patient Recruitment Global Alliance partner, Kevin Lin from Jsure, talked about the benefits of using Weibo, a Chinese social media network, for clinical trial patient recruitment. In this blog, he will explain how to prepare a Weibo strategy for patient recruitment in more detail.
To recap my last blog – Weibo, one of the most popular social networks in China, is a powerful marketing tool. However, it demands ongoing maintenance and management in order to be worthwhile. Ideally, Weibo should be used in addition to other traditional tactics to achieve the best results. Using Weibo for patient recruitment will allow you to monitor your audience, and can, in turn, be used to direct, refine, and target the content for your study's audience.
The following steps, when used on a regular basis, will help build a large following for your trial's Weibo page:
Follow - Following other influential Weibo streams is a smart way to increase followers. Your Weibo stream can reward active interaction with your account − such as those who continuously engage with the company's Weibo content − simply by following them back.
Let the world know - Your study can promote its Weibo presence using all types of media available to the organization, including owned, paid, and earned media. Promote your Weibo streams in trial sites, emails, and blogs, through traditional paid advertising, and by attracting new followers through current followers.
Content - A strong content strategy is vital to the success of your Weibo recruitment program. Ensure the quality of your content and post valuable content at the right times. Take advantage of the most frequently shared topics on Weibo − social news and events, helpful information and tips for users or their friends, and humor and interesting news.
The one-third principle - Your study's Weibo account must also align with trial enrollment objectives − not simply be based on what's trendy and popular. Divide your content among three main areas of focus: value-added, engaging, and recruitment content. Value-added content, such as how-to and other informational articles, provides useful information for users and their networks, and can increase shares and exposure for your posts. Engaging content, such as asking your followers questions, encourages users to interact with your stream. Recruitment content is related to the study's information or events. Reviewing audience feedback will help to fine-tune the content proportions specifically to your own study's strategy.
Posting - You should also decide when it is best to post content on Weibo. You should develop annual, quarterly, monthly, and weekly posting calendars depending on recruitment needs. Prepare and maintain a posting timeline (much like an editorial calendar) and develop and keep content ready in advance to guide daily posts and updates.
Follower activity - Another important factor when using Weibo and other social channels is monitoring the number of active followers. There are different levels of follower activity. For example, there are followers who share or comment once a month, and those who share or comment three times a week or more. Once performance metrics are confirmed, the criteria should not change very often. Otherwise, it will be impossible to compare different time periods. When setting performance indicators, avoid ranking quantity over quality. If a Weibo stream has 2 million followers, but one post attracts only one comment and two re-posts on average, then the relationship between this Weibo stream and its followers is weak.
Set goals - Lastly, set goals so you can compare the progress and follower interaction of your study's Weibo. A good idea is to use SMART goals:

S

pecific,

M

easureable,

A

ttainable,

R

elevant, and

T

ime-bound. Make goals that are reasonable to achieve, have a deadline, are quantifiable, and appropriate to the task at hand.
Social media marketing strategies can seem confusing and overwhelming to non-experts. Often a Professional Recruitment Organization (PRO) is contracted to run all recruitment activities for a trial including social media. PROs are highly experienced in determining the proper enrollment method for each trial. Social media requires sustained effort, building trust and relationships, but the conversion of followers to real patients is what defines a successful Weibo recruitment campaign.
Stay tuned for Kevin's next blog which will review a case study on how Jsure used Weibo for patient recruitment in China.