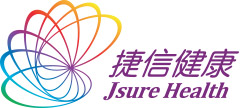 In this series, we asked our Patient Recruitment Global Alliance partner, Kevin Lin from Jsure, to tell our readers more about patient recruitment in China. In part one, he explains how to use Weibo, one of the largest social networks, for clinical trial patient recruitment.
Social media is always changing, but what remains timeless is the need for people to interact with each other. According to a recent worldwide survey by ISR Reports, social media is used heavily by around one-fifth of companies conducting clinical studies. Furthermore, about 60 percent of companies are either testing social media strategies in their trials or evaluating its usage.

While other kinds of social media are more common in other countries, Sina Weibo (Weibo) is by far the most common and widespread among Chinese Internet users. Weibo has a huge base of active participants and is rapidly approaching 400 million registered users. Within those 400 million registered users are vast patient pools that are mostly unfamiliar with clinical trials.
Weibo is a powerful marketing tool yet it demands ongoing maintenance and management in order to be worthwhile. As a marketing tool, Weibo allows clinical trial sponsors to target, observe, and record much of where patients meet online and what they talk about. These findings can be used to direct, refine, and target the content and call potential patients into action much in the same way as traditional advertising and outreach tactics.
Moreover, similar to traditional marketing campaigns, Weibo requires a strategy. Ideally Weibo is a part of your overall recruitment arsenal – not a stand-alone solution. The goal is to build a large following of users and ultimately push potential patients to where they can find out more information about your trial, schedule a screening, etc.
Stay tuned for Kevin's next blog where he will talk more about crafting a patient recruitment strategy for your clinical trial's Weibo account.