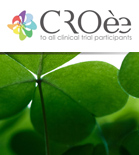 A few months ago, my colleague Sean Ambo and I flew in from Tokyo. We work with CROèe, BBK's Patient Recruitment Global Alliance partner supporting enrollment efforts in Japan. We'll be here for more than a year as part of our initiative to collaborate with BBK. I've been to Boston a number of times, and this is Sean's second trip here.
In the meantime, we've been integrating our experiences and sharing our expertise on patient recruitment in Japan with our American counterparts at BBK. They recently asked us to share some insights in a blog. So as you would say in the States, "Here goes."
Right now in Japan, there's a more sensitive relationship structure between principal investigators (PIs) and study sponsors. Most sites are managed by site management organizations. PIs typically are not compensated for conducting clinical trials, so there's less motivation for them to initiate involvement. Having eligible patients or the right medical and diagnostic equipment is not enough to qualify sites to conduct clinical trials. An ideal investigator must also be motivated by a shared treatment philosophy and a keen interest in the outcome.
Until just five years ago, many patient recruitment companies were not educated on EC-approval processes. In some cases, this led to inappropriate communications with patients and even incentives (such as video game consoles) to participate. And with no motivation to conduct clinical trials themselves, most potential referring physicians were unlikely to discuss participation with patients. Patients heard about clinical trials mostly through word of mouth. So the recruitment landscape was tougher back then because patients were less trusting.
The tide started to turn in 2009, right about the same time CROèe came on the scene. In terms of clinical trial campaigns, we're seeing the greatest adoption by patients from newspaper inserts; as well as transportation, magazine, pharmacy, and web advertisements. Through ongoing education and awareness-building, patients are becoming more comfortable with the notion of clinical trials now.
In the coming weeks, Sean and I will share more insights with you about patient recruitment in Japan.