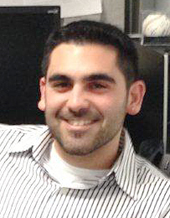 A quick honest moment here: I haven't always liked writing blog posts. When I first started writing, I informed the BBK social media team that I simply was not a fan of this kind of expression. Nonetheless, they pushed me. Their guidance included quick and easy guidelines for blog writing. The advice of the social media team transformed my resistance to enthusiasm and now, I surprisingly enjoy expressing my opinions and thoughts through this medium.
So, you may be asking, what's the point to this personal introduction?
I recently returned from an investigator meeting where I had an opportunity to talk with some of the investigative sites. The conversations I had uncovered some shared similarities to my blog writing experience. For example, every BBK campaign uses our patient recruitment management service, TrialCentralNet SM (TCN). Just as I didn't realize the value of a blog post, sites didn't fully realize the value that TCN can bring to their campaigns. Sites asked me, "Why is it so important for sites to log into TCN? I don't understand its purpose?" My response to them was "TCN is an essential tool because it gives you up-to-date analytics that can inform decisions throughout the life cycle of your clinical study." In our industry we tend to forget how much we rely on the investigative sites we work with and how they need a little boost to stay motivated, just like myself when writing blogs. So in honor of the sites I met, here are three innovative relationship building ideas for working with sites.
Advocacy Outreach for Patient Recruitment
A great way to keep study sites engaged with your research study is through working with advocacy groups. In my experience, study sites want to form better relationships with local advocacy groups but they're not sure how. As we've written about in a recent blog, there are several ways to engage advocacy groups in your study. You can help study sites engage with local chapters by providing them with tools, such as an email to send out to their members or a website posting. Encourage study staff to build and maintain the relationship by providing them with information about awareness events in their area.
Advertising Support for Your Site and Study
One thing that gets me excited about working with study sites is when they request advertising for placement in their local area. In my experience, more study sites are requesting additional advertising materials, and I think that's great! The more engaged they are in the study, the better. Set up a system to work closely with study sites where they can request advertising materials for your study. Provide consultation to identify appropriate media outlets in their area (e.g., print, web, broadcast). Working with study sites to place ads in local media outlets not only promotes the study, but also gives the study site a morale boost, motivating them to stay engaged.
Use Technology and Innovation to Keep it Simple
It's no secret many sites are involved in more than one study and it's a challenge to keep sites engaged. If it wasn't a challenge, I'd be writing a different blog post. To keep your study top of mind, use technology and innovation to simplify processing referrals, scheduling appointments, etc. One of the best ways to keep study sites engaged in your clinical research study is by arming them with the latest and greatest patient recruitment solutions. Are they having trouble processing referrals? You may want to implement a program that boosts screening, speeds enrollment, and eases staff burden by ensuring they are presented with the most qualified patients. Are study participants having a difficult time making it to study appointments? Consider a program that offers travel assistance. And lastly, make your study more exciting by incorporating some technology solutions, like customizable iPads® with all of the study related documents built in for their use.