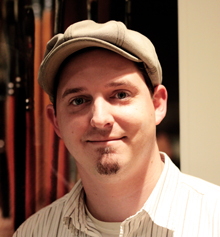 Enrollment goals – every site has them. As the study sponsor, you've made your projections and communicated your expectations to each principal investigator. They have all assured you that they'll have no trouble meeting your goals. Perhaps even a few of them told you they can enroll more than your goal. No problem, right?
Fast forward a few months, and you begin to notice that site enrollment projections are starting to slow down and level off. Sites are complaining about stringent eligibility criteria and a lack of eligible patients. Wait a minute, what happened to "No Problem"?
Plateaus in site enrollment are often due to a lack of good planning at the outset. That's why preparation is the cornerstone of good patient recruitment. By anticipating potential recruitment barriers and the apprehension felt by PIs and site staff, you will be better equipped to handle study-related challenges that are sure to pop up from time to time. These simple strategies, when practiced with regularity, will help to ease the workload on everyone involved in the study – and hopefully make their job that much easier!
1. Start at the Site
The simplest way to help sites get the ball rolling in the first few weeks of study enrollment is approaching their existing panel. This can be easily accomplished by:
Creating labels or utilizing chart flags that can be affixed to patients' charts to help site staff identify potential participants.
Providing instructions to site staff that communicates how and what to search for in electronic medical records.
Displaying study posters and brochures around the office, in waiting rooms, and other high-traffic patient areas.
2. Spread the Word With Colleagues
Once sites have exhausted their initial potential patient pool, it's time for them to get the message out to their peers, colleagues, and healthcare institutions.
Engage referring physicians directly through frequent discussions, e-mails, faxes, and phone calls. Many patient referrals come directly from other physicians.
Create department newsletters to send out to all community physicians and major academic centers.
Post study information on an intra-institutional website or bulletin board to increase staff awareness.
3. Advertise, Advertise, Advertise
There are many great advertising tools that can help the site dramatically increase its number of potential referrals. When developing any local advertising campaign, consider the following to ensure that those advertisement efforts run smoothly and efficiently.
If you have sites that have never placed advertisements before, contact BBK. We will be happy to guide and advise you and your sites through the process.
With any site advertisement, remember to have the PI / site staff check and double-check their contact information. Then, check it again. A wrong phone number on a print ad or radio advertisement doesn't help anybody.
When running advertising, remind the study coordinator to plan on having enough staff at the office to handle the surge in phone calls and walk-in traffic.
4. Keep Going
To keep the referral momentum going, sites should consider re-deploying previous efforts to reach their ultimate goal.
Send reminders to site staff to mine their patient panel to evaluate new patients and to re-evaluate current patients that may now be eligible to participate.
Have PIs re-send referring physician materials to their existing network, emphasizing the need for "just a few more patients" to achieve their enrollment goal.
Check your site's media budget to see if any additional funds remain for a final advertising push.