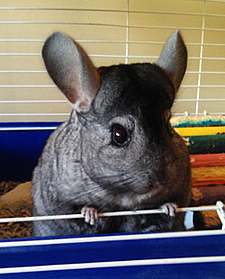 I just changed my status on Facebook… did you notice? Probably not. How about the picture I uploaded to Pinterest of my adorable pet chinchilla? Well that's just hard to forget!
Whether you are marketing for CocaCola®, trying to sell an old sofa on Craigslist, or marketing your clinical trial to potential patients, clinical study branding, graphics and images carry far more weight in engaging your target audience than words alone. Who looks at Craigslist's posts without an image anyway?
Your study might just be one graphic away from enrolling...
We're visual story-tellers with a purpose.
We combine research, design, and messaging into a targeted piece of communication. It's not just about making something look pretty
We want attention.
As designers, we love when our work gets attention, and that includes keeping your study top of mind to potential patients
Your study is perceived at face value.
Your audience's first impression decides whether or not they are interested. Poor design could be interpreted as a poor study opportunity.
How about an example?
If I were to write on and on about BBK's BIO Notifier, an exclusive physician database of over 300,000 clinical investigators worldwide that can be scientifically matched to your protocol, would you be interested? Maybe, but if I showed you how this service relates to you and how beneficial it can be… well, that might just be enough to prove its worth. Let's say, for instance, you were looking for physicians or investigators to reach out to for your study…
Graphic designers are essential in nearly every industry, but they may even be more important in a field that is often misunderstood by the general public (Clinical Research). A happy designer is a happy clinical study!