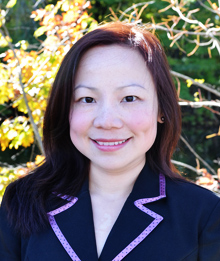 During my last blog, I talked about the increasing demand for contact centers for patient recruitment due to their enhanced capabilities over the past decade. Today, I'd like to share with you some specific advantages of a well-trained, recruitment-focused contact center team.
Patient referral faxing services
Study site staff is offered the choice to receive new patient leads via fax daily. Surprisingly, fax machines are still commonly used at study sites as a traditional and secure way of transmitting patient information. Often times the site staff is too busy to retrieve electronic faxes, so a dedicated call center faxing service is welcomed by site staff that prefer receiving patient information through a more traditional vehicle. With this service, site staff can pick up referral faxes and follow up with patients promptly.
Lost-to-follow-up (LTFU) patient site outreach
When there is need to follow up with investigative sites around the world to obtain LTFU patient details, multi-lingual call agents with solid clinical trial and healthcare background are effective and efficient resources to tap into.
Immediate patient-site connections
Whenever a new patient referral is generated, the faster patients receive a follow up call and the more likely they are to maintain interest. A dedicated hotline allows the interested patient to be directly connected with their selected study site(s) in a timely manner.
Study-related program support
A professional contact center team can also provide customer service to support any program-related inquiries from the study participants and / or site staff via online or dedicated phone lines. Once again, this is a perfect opportunity to build a strong patient / site relationship – demonstrating that there is a sound support system available to patients in times of need.
The advantage of a dedicated contact center range from time-saving and administrative assistance to patient-site relationship building, allowing investigative site staff to focus on the more critical clinical trial tasks where their skill sets can be best applied.