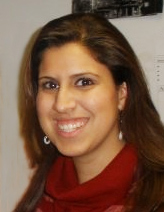 The other day, my colleague asked me the obvious question of, "How hard would it be to translate something into Japanese?" Easy question right? Wrong! The process of translating may seem straightforward but the amount of variables that need to be considered make this a process much more complex than most people realize. These variables appear throughout the life cycle of the materials beginning at their infancy in initial development through translation and adaptation and finally to effective implementation.
In the world of clinical studies and patient recruitment, the translation process is very complex. In order for your recruitment tactics to be effective internationally cultural nuances must be taken into consideration at all times. How can I keep my brand and messaging strategies intact? How can I make my study appealing in each region I am conducting it in? Five key factors to incorporate into your process will help answer these questions.
1.Select appropriate vendors
Experience is essential. Global presence and understanding is on the rise in the clinical study industry. Most vendors used for translation of recruitment materials have medical translation experience. When playing in the patient recruitment arena it is important to have both medical as well as advertising experience in order to effectively translate materials for international use.
2. Culturally adapt your materials
Not all materials will work in all countries participating in a given clinical study. It is important to have an understanding of a culture in a given region /country. Alliance partnerships assist with that understanding and help gain insights into the market which an exact translation will not accomplish. This knowledge could tell you that print outreach is more effective than radio. This will help save costs and increase ROI when using the most effective materials.
3. Keep your audience in mind
When going through the cultural adaptation and translation process, the most important thing to keep in mind is your audience. It ranges from the country your sites and participants are in to whether they are patients, referring physicians or site staff. Always ensure that your materials are worded appropriately. Avoid culturally specific phrases that would be "lost in translation" and not understood by your target audience.
When translating patient materials your audience is just that, the patient. Materials should speak to the patient population and should effectively communicate why a study would appeal to that audience while remaining culturally appropriate. Site staff / physician materials should clearly outline key pieces of the protocol and be adapted to highlight benefits of the study for potential sites and referring physicians.
4. Communicate
Clinical studies have many players who are involved to ensure their success. When having multiple parties translate and review materials, it is essential that the purpose of the materials and responsibilities of each person are communicated clearly. When all involved, understand their role in the development and implementation of materials, timelines are met and budgets are maintained.
5. Maintain consistency
Ensure that chosen languages match up with available Informed Consent Forms (ICFs) and protocols. Matching up key language across materials within a study will ensure that fundamental terminology stays aligned in both patient and physician facing materials. Maintaining consistency across materials will also guarantee proper messaging and effective communication. This basic principle will also help with timely approvals from international Ethics Committees.