It's time to meet the BBK Worldwide newbies! Aside from all the basic HR processes, and corporate programs BBK newcomers need to learn, the most important part of their initiation to the company is to write a blog. So let's meet our newest employees at BBK as they embark on an incredible adventure in patient recruitment.
Maria Cipicchio
Hello World! I've just completed my second week here at BBK Worldwide, and I'm working in the Client Services department. I'm excited to be in the middle of things, and to help keep campaigns running smoothly. My background is in production, and marketing for fundraising campaigns. A fun fact about me: I used to volunteer as a tour guide at a carnivore sanctuary in North Carolina. I can talk your ear off about binturongs and tigers if you give me half a chance…
Adam Kabinoff
I am proud to be working in the Corporate Services department of BBK Worldwide. In my role as in-house counsel and advisor to BBK, I review corporate contracts and deliverables in an effort to anticipate and mitigate potential challenges to our recruitment campaigns, legal and otherwise. I've found that the best approach when dealing with complex liability concerns arising within the patient recruitment context is to remember that there are a number of different ways to accomplish the same objective without losing sight of what really matters- the patient. When I'm not studying for bar exams and red-lining unnecessarily wordy contract templates, I enjoy movies, cooking, boxing, barefoot running, and often fantasize about buying a Jeep Wrangler and a Labrador (not necessarily at the same time-puppy first).
Cassaundra Smith
Greetings! I just reached my two month mark here at BBK Worldwide and I'm happy I made the move to such a great company. I am a part of the Client Services team where I work with BBK's clients, supporting their needs and coordinating numerous aspects of the clinical trial process, from campaign management and patient recruitment to brand and technology development. The world of clinical trials is new to me and I'm excited to be with a company on the forefront of so many progressive advancements. In my free time, I lead a double life as a personal trainer and love the adrenaline rush of running a race. Fun Fact: I earned a Division I NCAA Woman's Basketball Championship ring when the University of Connecticut won the championship in 2009…by playing in the band. I like to believe my clarinet was a pivotal aspect of the undefeated championship season.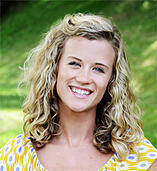 Laura Mulhall
I joined BBK after working for a CRO for nearly two years. I knew I loved clinical research, and I knew I loved marketing, so it only seemed natural for me to join a company like BBK Worldwide. As a member of the social media team, I assist in implementing and executing BBK's social media strategies. A fun little fact about me is that I like to dance. Sometimes I'll break out into a little dance right in the office!