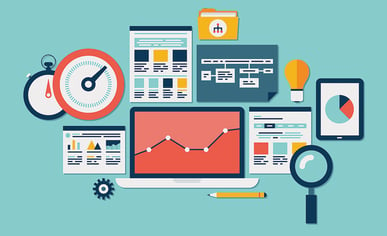 Digital, mobile, programmatic. These terms have become buzzwords in our industry when discussing new and emerging trends in patient recruitment support. However, for me, the most interesting part of these concepts is not the way in which programming display ad buys work, or the mobile trends we are seeing with users in different age groups. When you consider that that these advertising vehicles have been in use for almost a decade, what's most interesting to me is that the healthcare industry is just starting to adopt these as viable tactics for patient recruitment.
As I watch more and more Sponsor companies introduce the idea of social media, or apps to their clinical trial design or recruitment, while it is empowering to see, it makes me wonder what other new tactics that are emerging today, or tomorrow, the clinical trial industry is missing out on by continually being late adopters. When will things like experiential marketing, virtual reality, SnapChat or even influencer marketing become part of the normal media strategies for clinical trials?
There are, of course, all of the legal and regulatory restrictions that need to be accounted for – but even with continual consideration of these regulations, there has to be a way to keep our fingers on the pulse of what's new, what patients respond to, and how patients interact with advertising platforms on a daily basis.
There are many ways to help mitigate the risk late implementation, but these are two important steps industry professionals can take to advocate for innovative patient recruitment:
Continue, or start, to educate Pharmaceutical company's legal teams and IRB's / EC's on new and emerging technologies and the control that still exists when utilizing for a clinical trial
Invest in companies who dedicate their time and resources to understanding the advertising marketplace – what's new, identifying the motivations / barriers to trial participation, and creating adaptive recruitment campaigns that target the right patient at the right time, on the right platform.
For more information on innovative patient recruitment support, follow us on Twitter @bbkworldwide, and downlod our eBook on mobile health technology.